I explain that the owners and I are still working on the authentication problem, the DNA testing, and possible ethical and legal problems of offering body parts for sale.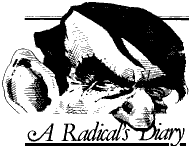 [Previous Radical's Diary]
February 19, 2009 (Thursday)
Windsor (England)
IN the United States, the Visa card headquarters computer has been hacked into. Millions of cards are to be replaced. But weeks have already passed, and no new card has come. I email my US Bank: "It is in fact our only debit card. We have important payments to make online."
In particular, I am unable to plan an important visit to Norway. They reply: "Your replacement debit card was processed on February 10. It would have been mailed shortly after that date."
The Austrian press reports gleefully that Bishop Williamson is to be expelled from Argentina. While following that story, I stumble across a link to what is evidently a Negro "sisters'" blog which carries the following story about a 1995 episode of which I have only the dimmest memory, when we were staying in Newton Street.
February 05, 2009 Flannista will also never forget her personal encounter with a Holocaust denier 14 years ago in Key West, Florida. She was on vacation, and every morning, while walking downtown to get a fresh cup of coffee, passed an older gentleman working on what looked like a book in the cozy comfort of his front porch. One morning, the gentleman noticed Flannista staring and greeted her. [Untrue: I was writing on the porch, and not in the habit of "greeting" passing Black females]. This is the conversation that followed:
FLANNISTA: Good morning. I've been passing you every morning. Are you working on a book?
GENTLEMAN (with polite, British accent): Yes, I am.
FLANNISTA: I'm envious as I'm a writer, too. What's your book about?
GENTLEMAN: It's about the Goebbels, the mastermind of the Third Reich.
FLANNISTA: Oh. (pausing) You know, you look so familiar to me. Weren't you recently on TV?
GENTLEMAN: Yes, I was on "Phil Donahue" and created quite a stir. [I was never on that TV program in my life].
FLANNISTA: Really?
GENTLEMAN: I questioned the extent of the Holocaust. [See above].
FLANNISTA (who now recognizes the British gentleman): You're David Irving?
GENTLEMAN: Yes, I am.
FLANNISTA: You don't believe the Holocaust happened?
GENTLEMAN: Well, it's clear that six million weren't killed. At the most it was just 600,000.
FLANNISTA: Just 600,000? It's okay that it was just 600,000?
GENTLEMAN: If you examine the bricks at the foundation of the supposed crematoria, you'd see that they were made in the late 1940s, not the early 1940s. [This sentence is another invention. I am not an expert in brickmaking and would not know one German brick from another].
FLANNISTA: But it's okay that it was just 600,000?
GENTLEMAN: Like I said, [A clause that is so ungrammatical it sets my teeth on edge -- like is a preposition, not a conjunction: I would never have said it] it clearly wasn't six million.

Flannista walked away, stunned. Irving's book, Goebbels: Mastermind of the Third Reich -- was published a year later under another name [she means that for some reason the page she links to on Amazon names the author as Walter Frentz -- who is credited in the book only as having provided the photographs]. Appropriately, Publisher's Weekly declared the book "repellent."
Had she scrolled down that page of Amazon she would have found the book earned twenty-eight five-star, admiring, reviews written by readers who had actually read the book. How many errors can one make in just a dozen sentences? Thank God the Blacks do not rule America. Oh, I forgot.
The only relevant episode I can find in my 1995 diary is this, from January 26:
4:10--18 P.M. phoned Tom Norman about the coming Berkeley meeting. . . As I finish, I notice slowly cruising past down Newton Street the same man I have noticed four or five times since we came here -- burly, aged forty, black beard, Jewish yarmulke of knitted design on his head. I have noticed him walking past twice already, once in the direction of White Street about a week ago. This time he is cruising very slowly and deliberately staring at me, swivelling his head as his car goes past. I hurry out to get the license tag but he has accelerated: it is a green tag, probably Florida. On the bumper itself is some kind of slogan sticker, left of the tag. I watch unobstrusively until the car disappears from sight into Eisenhower Drive: so he had no business in Newton Street whatever -- except evidently here at No. 1203. If the ADL has this address already, then from whom?
Such concerns were not pure paranoia. Tom Norman was setting up an online Focal Point bookstore for me in the US; this was the last time we spoke - he was shot dead in his sleep, execution style, a few days later in North Carolina.
February 24, 2009 (Tuesday)
Windsor (England)
AT FOUR p.m. I phone my bank in Key West. They state that the forty-five days' hold on the $1,500 Canadian cheque is in fact forty-five bankers' days, i.e. sixty human days. "It is in Canada's hands, not ours." Second, I tell them that the replacement Visa card has still not come. They now state that it was a huge breach at Visa headquarters and that millions of cards are being replaced. It could be worse; it could be the Bank of Bernie Madoff.
I email to Bishop Williamson's intermediaries, as his Argentina seminary address has no doubt lapsed: "The Times tells me the bishop is London-bound. If he needs a secure residence for a few weeks I can house him here."
They reply: "God Bless you David, for such a kind offer. I will pass on your message to the appropriate people. The SSPX has a couple of secure places in England they could "store" the Bishop for safekeeping, but I'm sure he will be in touch with you directly in the not too distant future."
February 25, 2009 (Wednesday)
Windsor (England)
TO TERMINAL 5 at 8:45 a.m. to fetch Jae It is a truly wonderful building, and I am proud of it. The Bishop has passed this way just two hours ago under armed police guard; how ridiculous. The Times has splashed the story and the photo of myself with the bishop in the background.
Jae arrives from Chicago around 9:40 a.m.; again I nearly miss her. We all look different after an overnight flight. Back at the house at ten-thirty a.m. I find many emails waiting for me, and a very busy morning and afternoon begins.
BBC Radio Four emails. "We're covering the return of Bishop Williamson to the UK this morning and I wonder whether you would be available for comment - and indeed for interview?" Melissa of Sky News follows, after the photo that appears in The Times. Several other requests for the photo ensue. BBC News emails: "I am wondering whether you might be available to do a pre-recorded interview for tonight's BBC Six o'clock and Ten o'clock national TV news about the controversy over Bishop Richard Williamson who has just arrived in the UK."
I reply: "Glad to help. Let me give you my timetable so far and see how you can fit in."
1:08 p.m, a long call comes from Cornelia Fuchs, of Stern (which results in the usual sludge).
The two film crews arrive on time, and film in the drawing room. I have set an impressive fire, which starts blazing with perfect timing for their images. At three-thirty a taxi collects us to take us to ITN in Grays Inn Road. Jae is still bleary eyed and jetlagged. I had hoped the interview would be with Jon Snow himself, a perceptive interviewer, but I am given an inexplicably frosty and discourteous reception by a young female, Emily Reuben, who has come primed with clever questions including a middle-of-the-interview barbed quotation from Mr Justice Gray about me being "racist, anti-semite, and a falsifier."
Well, where is he now, I might well have replied: oblivion. But I respond robustly, with a remark about the thirteen million dollars that flooded unseen into his courtroom through a six-inch pipe from Hollywood during the hearing of my three-month libel action against Deborah Lipstadt.
She throws a second punch, referring to the unflattering views expressed in that courtroom about me by a renowned expert, "a Cambridge professor."

I identify him as Richard Evans, and say that "Skunky" (right), the soubriquet he rightly earned, was paid tens of thousands of pounds for his expert evidence and shortly signed a secret million-pound book deal with the second defendant, Penguin Books. She moves hurriedly on, and I doubt that much of that little exchange will figure in the transmitted segment, if anything.
Within five minutes we are standing back outside in Grays Inn Road. Never did such a fast interview in my life. Reminds me of the scene in a BBC documentary on executions -- the static camera filming along the Singapore jail-block corridor, as the four-man police posse fetches the condemned man from his cell -- marches him smartly out and straight into the gallows chamber next door -- left-right-left-right-left-right - and ten seconds later they are back out in the corridor, minus the prisoner, the deed already done.
7:57 p.m I reply to an inquirer: "You will find attached the message I sent to the Bishop advising him on what is certain about the "Holocaust" - and what is not."
Art Butz is unhappy. He inquires: "Please clarify if you can the circumstances behind, and the persons responsible for, the publication by The Times of some of your correspondence with Bishop Williamson."
I reply: "Dear Art, I think the proper reply is that I have nothing to hide, and nor does the Bishop, about our communications."
He then circulates my reply to Michele Renouf, Michael Hoffmann and others, assuming -- wrongly -- that Williamson had agreed to "this transparency."
February 26, 2009 (Thursday)
Windsor (England)
OUR British Telecom "broadband" (advertised speed: "up to 8 MB") has shriveled from nearly one MB per second to 250kb, if we're lucky. I suspect that we now have busy new neighbours using broadband.
Interview out here at the house with Italian La Stampa journalist Francesca Paci (right), formerly posted to Jerusalem. She arrives at twelve-thirty pm and I can allow her only until one-fifteen pm, because I have to be at the hospital for a check-up at one-thirty. As we drive into Chelsea after that to take Jessica out to supper, at 6:05 pm La Stampa begins phoning from Milan -- they urgently need the Bishop's photo. I suggest I can send it on my return home, in four hours' time, but they can't wait. Hey-ho. I give Jessica her pocket money, and turn straight round back to Windsor, arriving at seven pm. Ten minutes later I have emailed two photos to Italy, and with that the evening is in ruins. I tell them bleakly: "We gave up supper with my figlia in London to return to Windsor to send them to you!"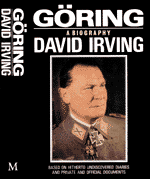 February 27, 2009 (Friday)
Windsor (England)
BEAUTIFUL sunshine this morning, and quite warm, around fourteen degrees. There is still no sign of the Visa card, which has left us totally stripped of hard cash. There are no banks near here. A long philosophical phone call from Michael Sontheimer at Spiegel. What does he want? Then from David Harrison of The Sunday Telegraph. He asks, "Are all revisionists Catholic?" (How would I know?) Claims to be a fan of my books since his King's College London days, where he read my Göring biography (Macmillan Ltd, London).
Meanwhile the German press agency DPA has contacted me and there is a call from Ryan Kisiel, a Daily Mail reporter, ending at eleven. He is on a different hunt: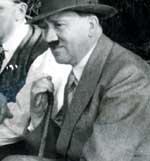 He wants to see my files on Adolf Hitler's walking stick, the lock of his hair, the bone fragments from the bodies of Hitler and Eva Braun obtained from the KGB archives in Moscow, etc. -- all items which we are selling on commission through our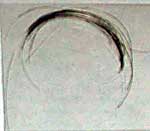 business. I explain that the owners and I are still working on the authentication problem, the DNA testing, and possible ethical and legal problems of offering "body parts" for sale.
Cornelia Fuchs of Der Stern magazine phones again, asking to see the original Williamson e-mails, as the bishop's German lawyer is denying their existence, and transcripts are not good enough for the courts. I reply that I have not got the originals as AOL wipes them sequentially.
3:40-47 p.m a long call from a Miss Donadio of the New York Times in Rome; I send her the transcripts -- nothing to hide in them. She confirms that La Stampa did use the photo of the Bishop.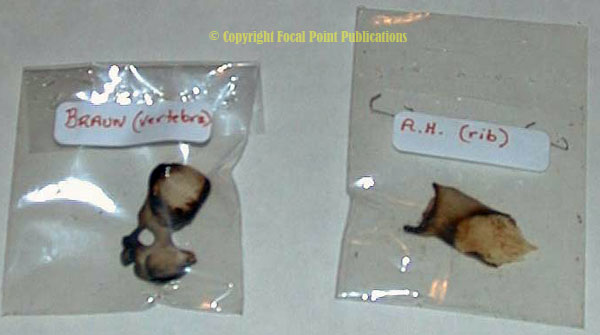 February 28, 2009 (Saturday)
Windsor (England)
AROUND eleven in the morning a young man phones, asking for Jessica. That's a first. Tick-tock, life moves on. He does not give me his name, so I can't play my usual trick: "Jeremy? Which Jeremy are you? She knows four Jeremies."
At 11:14 a.m Ryan Kisiel, the reporter of Daily Mail, phones yet again; he intends to concentrate his story on Hitler's walking stick, and he now wants himself to contact [the owner's widow] who lives in Ealing. This of course has obvious dangers. Moreover, he now carelessly adds: "I don't think we could pay you for the photos." -- I had sent him (fortunately only low-resolution) photos of the stick, hair, and bone fragments. It's Gute Nacht, as far as I am concerned; I just reply: "I'll think about it." He suggests that my cut of any sale of the stick would be adequate payment for me. Uh, no. That's not the way that cookies crumble, Ryan.
Four p.m. into Eton to take Jessica to the station, as she's doing a sleepover with, I believe, Sophie. We lend her the red cellphone, but she at once switches it off. The delights of fatherhood. I send a message to Sophie, asking Jae to call us. She does not. Hey ho.



Jaenelle Antas: page and photo gallery 2008-2012
La Stampa, Rome, interviews Mr Irving about the Bishop
David Irving's advice to Bishop Williamson on what can safely be said without fear of Prosecution
Sunday Telegraph's anger that Bishop turned to David Irving for advice | Incidentally, Sunday Telegraph published three Irving books as serials - Dresden | Mares Nest | Virus House: Same paper, same guy?
Sunday Times profile of Lady Renouf: "Such a lot of hate in such a pretty box" - referring to their own article? | Der Spiegel reports: Bishop Fellay to Bishop Williamson: Cease and desist from contacts with Mr Irving et al
Doesn't grovel Bishop Williamson's part-retraction sparks fresh outrage | Not good enough, whines grasping ADL chief Foxman: gotta buy the whole package (right) | La Stampa, Rome, interviews Mr Irving about the Bishop | New York Times reader's outrage at Irving's statement | Stern: Bishop sought advice from "denier" [- Irving] They can't get that word out of their heads | Lipstadt to Stern: "Bischof Williamson ist ein Idiot" | Several German prosecutors vie for glory of arresting British bishop | Independent | Times | Guardian | Sydney Morning Herald | YouTube video of bishop's departure from Argentina | ZDF German covers arrival Wording of Williamson's enforced retraction (with Lipstadt's sneering comment)
But wait! Not good enough - Jewish groups reject Holocaust-doubting bishop's apology | Sky News | Argentina to expel "denier" Bishop Williamson (in German: Argentinien weist Holocaust-Leugner Williamson aus)| The Bishop vanishes - World Jewish Congress lauds Kirchner government | World's Jews praise expulsion | Rabbi Daniel Goldmann had demanded it - again, AWPOW* | More hatred from The Boston Globe | ADL's Abe ("Megalomania") Foxman (right) says: Pope's apology to us not enough, he must grovel. Note: Foxman calls himself "a Holocaust survivor." In fact born in Poland in 1940, Foxman's Polish Catholic nursemaid baptized him as a Catholic. That's nice (not his money-spinning lie, but a Catholic sheltering him)
Der Spiegel verbatim (but edited) interview with Bishop Richard Williamson | Sydney Morning Herald pontificates about the Bishop: Why the Pope should use his Google, by Gerard Henderson, self-styled executive director of the one-man "Sydney Institute"| The Times: Bishop Richard Williamson takes flight to Britain as expulsion threat looms | Eagerly following saga, Lipstadt fears Bishop Williamson will become David Irving's successor - Not gone yet
International Herald Tribune talks it up: Illiterate Berlin journalist says Williamson was "known to be a notorious denier of the Holocaust" | You Catholics gotta buy the whole package now: (German) Pope condemns denial of Holocaust - otherwise he'll be arrested? | Does the number killed really matter?