David Irving's daily newswatch on History and Human Rights
David Irving's new speaking tour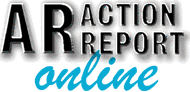 People around the world are now registering for David Irving's Sept 2016 seventh annual tour of the historic SS sites in Poland (and Latvia) and Hitler's Wolf's Lair headquarters; a few places still available.


Survivors dismayed after Austrian official justifies calling Mauthausen camp inmates 'a plague' - Jewish World News
New book attempts real history of "Holocaust" camp, Salaspils, 1941-44, in Riga: historian's findings displease the Jews, but are they are ever pleased
Because he's not a Jew: Bernie Sanders is the first Jew to win a presidential primary. So why aren't Jews kvelling? U.S. Election 2016
More of the same: Three Jews convicted in U.K., after conning investors out of £80 million in Ponzi scheme | Residents of small Guatemalan town want Jews to leave

A Nottingham professor with a suspiciously German name reviews the new IfZ edition of Mein Kampf
Professor Richard "Skunky" Evans (left) and Professor Deborah Lipstadt at the Oxford Union Debate
The gang's all there: Debate at Oxford Union, on the criminalisation of Holocaust Denial: "Skunky" Evans, and Deborah Lipstadt (who insisted that A Certain Person was not present)
Breitbart: Top German journalist admits news agenda set by government - no surprises there
Tongue in cheek: Jewish Chronicle asks, Should Mel Gibson be rehabilitated? (He's the Hollywood star who memorably told a cop, in vinos veritas, "The Jews have started every war this century")
Wiesenthalers interfering again: US Wiesenthal center urges dismissal of Croatia's culture minister
Torschlusspanik: More aged "Nazi" death-camp guards and junior staff to stand trial in Germany in April | Nothing more urgent to do: German police search homes of veterans of famed 12th SS Panzer Division "Hitler Jugend" | no end to this nonsense | Germany will put former Auschwitz paramedic aged 95 "involved in 3,681 murders" on trial; how "involved" was he, as a paramedic? | Time magazine | Will they dig up Heinrich Himmler next, from somewhere on the Luneburg heath?
Billionaires, tainted money: George Soros, Haim Saban give $12 million to Hilary Clinton campaign
Far-Left fury in Pforzheim: Schmierfinken spread rumours that Mr Irving will speak | Lügenpresse: Rundschau (in German)
Guardian: Israeli ambassador – has been recalled – was repeatedly warned over London security breaches. Israeli Government's "disgust at the publication of untruthful (paedeophile) allegations." Ambassador was accused of sexual liaisons with minors – to be replaced by Mark Regev, Netanyahu's "Dr Goebbels" | Jannered: fake "Lord" and "holocaust survivor," 77, banged up as "sex pest" | Dorset Echo | Ipsos Poll: Most Frenchmen believe Jews themselves responsible for rise in anti-Semitism
From violent misogynists to Holocaust deniers, those who have been denied an Australian visa: Guess who, among nasty types, their only collar-and-tie example is. (Thank you, Deborah Lipstadt) | Agitated Australian MP accuses Canberra of "fawning" over Iranian "Holocaust deniers" – there being no business more urgent for Australia than a seventy-year old wartime tragedy somewhere else
New app to search the web for anti-semitism (or create it when necessary) | Ipsos Poll: Most Frenchmen believe Jews themselves responsible for rise in anti-Semitism
The cost of regime-change: Spiegel: Studie beziffert Kosten der Flüchtlingskrise auf 50 Milliarden Euro. (€50 billions. It's okay, that includes the lives, your Majesty!) | More on those "Refugees": Im Zwickauer Schwimmbad: Därme entleert! Frauen belästigt! (easy German – Bild Zeitung). Merkel did it
I wonder who can have done that? Donald Trump's Hollywood Walk of Fame star is defaced with swastika
History rehashed: BBC claims William Joyce ("Lord Haw-Haw") was innocent | Freud, Dad's Army, and 70 years of Nazi jokes: If you're casting a Nazi in Hollywood, the chances are you'll call a Brit.
How did "they" amass so much valuable art, while the rest of Europe was starving? Daily Express: Swiss museum refuses to return £700,000 Constable painting "looted from Jewish family by Nazis" | the newspaper's caption to a picture: "Hitler examining a painting looted during the war" – strange, the picture shows Hitler in pre-war Party tunic and SS Leibstandarte men wearing pre-war Hugo-Boss black uniform; and the next picture shows him examining a porcellain figurine of Frederich the Great manufactured for the SS by the Allach Porcelain Factory
"Artwork by Adolf Hitler" up for auction in Nuremberg, Germany – The artwork, which includes watercolours of houses and castles, will be sold off in Nuremberg. Daily Mail says they could fetch hundreds of thousands (if enough guileless Chinese buyers turn up)
The Occidental Observer: Remembering Jewish community leader and paedophile Greville Janner on Holocaust Memorial Day | and remembering Jonathan Pollard: Abraham Foxman and Jewish leaders defend high-profile meeting with Israeli arch-spy
Doomed. Popular US "rapper" mentions "David Irving," but not Lipstadt. Asked to comment by Fader magazine, Mr Irving said: "I would like to say I have the greatest respect for American rappers, but I can't quite get the words out. Interesting, though: line 1 suggests he does not quite go along with what the media (and shortly, Hollywood) say about me, quite right; line 2, suggests he's got the numbers right – I think that Stalin is credited with 35,000,000 nicks on his bedpost, Hitler only 6,000,000; line three, I never knew what a POTUS was, or a kippa, until I began researching the White House and uh, the White House. I will now take a greater interest in American rap." |
The actual "rap"
News on DENTAL: Sir David Hare: My Holocaust denial film takes on dangerous politics of Trump — to script the movie, Sir David read forty days of transcripts |
The lovely Rachel Weizs, 45, (left) made needlessly frumpy for the role of Deborah Lipstadt in forthcoming DENTAL movie: The Daily Telegraph | Weizs wears a wig for DENTAL | For fifteen years Lipstadt has refused to answer these questions about her trial: does DENTAL finally provide answers? | html | The film script will doubtless show the silence of Lipstadt (and her lawyer Anthony Julius, who also stayed schtumm in the High Court). Lipstadt refused to go into the witness box (we presume to avoid prosecution for perjury). She had cut-and-pasted together a book for that infamous old fraud "Robert Maxwell," which turned out to be libellous. Oh, and by the way Debbie, – that's what "Maxwell" actually wrote her, before jumping overboard , – don't forget to put that David Irving into your book. – Debbie? Debbie? You okay, Debbie? Cat got your tongue, Debbie? – (The letter is in her Discovery documents. Mr Irving wasn't mentioned in her book, at first.) – The questions
Obituary: Publisher Lord Weidenfeld dies at the age of 96: He published David Irving's best-selling Rommel biography; Weidenfeld was asked "by the embassy of a NATO power" to tear up his contract for Hitler's War; he complied, so he told Mr Irving, and of course regretted it
They have the power: Man in Hungary gets three years' probation for "Holocaust denial"
BBC News: Auschwitz price-fixing claims: Israeli police arrest nine – "Shock that something that is viewed with great solemnity in Israel is the subject of illegal business practices" | Israeli travel agents arrested for Nazi camp tour price-fixing | Telegraph. — Uh, price-fixing: British petrol-pumps next?
Outrage that British Foreign Office conducted secret survey to "measure Zionist influence" in USA
Those nice folks next door: Mossad proxy faked violent Facebook anti-Semitism: Israeli legal group admits faking an ostensibly pro-Palestinian Facebook page to post anti-Semitic statements including "Death to all the Jews"
New York Times: Joachim Rønneberg: WWII Hero credits luck and chance in foiling Hitler's nuclear ambitions – as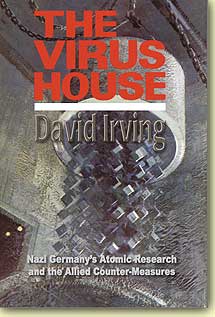 related in David Irving's book, The Virus House (1967).
Prime Minister: Slovakia will never allow "Formation of a united Muslim community"
Those nice folks next door: German taskforce finds only five of 1,500 artworks were "looted by Nazis" | Jewish Telegraph Agency: Canadian court to hear $3 million case over rights to disputed "Holocaust" memoir | Shyster lawyers smother "Holocaust" survivors in Israel with fee claims
Migrant crisis: Hundreds of far-right protesters rampage through German town of Leipzig, destroying ethnic restaurants and takeaways | Sweden to investigate sex assault cover-up | Daily Mail: Swedish police are accused of covering up sex attacks after news blackout | Migrant rape fears spread across Europe: Vienna police chief warns women not to go out alone after assaults are carried out in Sweden, Finland, Germany, Austria, and Switzerland | Thousand "immigrants" brawl, rape, sexually assault, and rob women at Cologne train station | Effects of Angela Merkel's "moral leadership" of Europe: Germans condemn events in Cologne | BBC: Racial assaults. Police confirm most were carrying official immigrant papers | Right-wing challenges naïve Chancelor Angela Merkel: "Is Germany 'colourful and cosmopolitan' enough for you?" | BBC blames "Asylum-seekers": Cologne New Year gang assaults on women | Bayerischer Landrat schickt "Mutti" Merkel einen Bus voll Flüchtlinge | The backlash: Neo-Nazis on the rampage. Gun sales soaring. Sex attacks by migrants have unleashed dark forces in Germany
Effect and cause in one breath: Major Jewish Group accuses Golden Globe Awards of "rehabilitating a bigot" by choosing Mel Gibson as presenter "at time of surging anti-Semitism" | Israel Demands U.N. boss condemn Iran "holocaust" denial cartoon contest | Israel urges Italy to bar Iran president over Holocaust cartoon contest | It just keeps on (giving): "British" MPs demand Polish action on ancient Jewish restitution claims
Free speech: Jews call "Mein Kampf" publication "a slap in the face to Holocaust survivors" | Süddeutsche Zeitung: German first edition sells out in one day | Mein Kampf sells for more than £500 on eBay
Hungarian man faces jail for "Holocaust denial" on Facebook at the instance of Jewish organisations, of course, not Hungarians | Why is it always them? Fake Brooklyn charity admits Israel "research lab" was a sham| Still gasping for answers: Michael Gove to represent UK at Berlin anti-Semitism conference | US ambassador to UN Danon on Tehran's Holocaust cartoon contest: Iran is evil incarnate | Verviers: German teacher appeals after Holocaust denial sentence. Said Jews were responsible for starting the Second World War.
"Anne Frank's Diary" published online despite rights dispute, as 70 years have elapsed since her death: A.F. Foundation not happy | Embarrassing squabble: Anne Frank's diary gains "Co-Author" in Copyright Move | Foundation officials "should think very carefully about the consequences," said Agnès Tricoire, a lawyer in Paris. "If you follow their arguments, it means that they have lied for years about the fact that it was only written by Anne Frank." What did we always say? | copyright battle - and the new co-author is . . . her father, the late "Otto Frank" (which he always denied to us)
Goebbels Villa in Lanke: In Brandenburg steht die ehemalige Villa von NS-Propagandaminister Goebbels. Zwischenzeitlich von der SED genutzt, ist sie seit Jahren unbewohnt
All went of their own free will? Auschwitz memorial breaks record with over 1.72 million visitors in 2015



Here's what we think of you: Ultra-Orthodox couple (above) arrested as drug smugglers at Ukraine airport
Gerhard Weinberg: A great historian who fled the "Nazis" and wants us to read Hitler
Pop News: PEGIDA knocks Adele off the German charts with a hymn called Together We're Strong



More British Empire history: Meadowbank House in Fortrose, near Inverness in the Scottish Highlands, home of the Last Man of Kabul who was the sole survivor of 16,000 British and Indian troops slaughtered by the Afghans in 1842 goes up for sale for £675,000
Was one a Mr J. Pollard? Two Israeli "tourists" arrested for flying a drone over the Vatican "to snap holiday photos"
Hitler's "Mein Kampf" okayed for use in classrooms by Germany's education minister - because it has two thousand anti-Nazi "scientific" notes, without which it must not be published | Deutsche Welle's take | new book: Hitler in Landsberg – early documents on Hitler's imprisonment for treason | Churchill's War, vol.1: revised reprint is now available
Horror in Downing-street: Slovenia rejects "gay marriage" in referendum - BBC News

Tearing down more heroes of the past: Der Karl-Böhm-Saal im Salzburger Festspielhaus soll jetzt mit einer Tafel ausgestattet werden
The Wewelsburg: Himmler's fortress has become a popular tourist attraction
Martin Shkreli, "America's Most Hated," Jewish Biotech Mogul arrested for securities fraud, released on five million dollars bond | Try searching your historic conscience? Holocaust denial on the rise in Eastern Europe, says Dr Efraim Zuroff
Peace news: Israel's newest submarine leaves German shipyard, bound for Haifa. To stop or start the next Holocaust?
Tehran contest offers $50K prize for best Holocaust cartoon |Robert Faurisson publishes the 1941 plans of a Krema/air raid shelter in Auschwitz I, Stammlager | Can't say that: Britain jails "fanatic," 23, who planned anti-Jewish rally and posted "death camp" image online
(Statutory rapist) Roman Polanski, Polish Jew, revisits Holocaust in filmed interview: so much else he could have related, but didn't

Pushing his luck: Paroled Jewish spy Pollard (above) whines that parole terms "violate his religious beliefs" | Release to be "upgraded"
From textiles to the West Bank: unraveling the story of one the main U.S. donors to the settlements. "The minimum donation the fund agrees to receive is $250, because of the paperwork"
You can't make this up: Rabbi sentenced to 10 years for leading a gang of men who used electric cattle prods to torture husbands reluctant to divorce
Norway: Hundreds of "refugees" caught with images of Isis flags, severed heads on their phones
New York Times: Alan Dershowitz on the Defense (His Own)
The Conservative Woman: Jane Kelly: The liberal sky falls in on Trump. But his heretical views are endorsed from Japan to Hungary | Donald Trump found to be related to Adolf Hitler on the Schicklgruber side
Says it how it is: Perth university lecturer in hot water over anti-semitic article
Mrs Angela Merkel has been appointed TIME magazine's cover-personality of the year, as was Mr A. Hitler in 1938; congratulations, and we wonder what that cost her
German democracy: German supreme court moves closer to banning NPD
We wonder why: Calais is the most Right-wing town in France | France in a flap: Jewish leaders call for a "civic uprising" against National Front after Marine Le Pen's record election results. Chickens coming home to roost | The other Le Pen's remarkable rise in French politics: The new face of French "extremism" | France's freemasons panic at Le Pen victory
Wait – Kate Winslet, is she one? A gallery of Hollywood Stars . . . of David
Judge still does not get it: Irish "denier's" jail term suspended
(thought his only offence was not to have got a permit to smash his own TV in public) | Australian politician Bernardi mistakenly quoted a neo-Nazi : "To learn who rules over you, simply find out who you are not allowed to criticise" |A propos of which: German court opens way for trial of 95 year old Auschwitz paramedic. Efraim Zuroff rejoices: 'Better late than never" | and Judge tosses Fred Toben's defamation case against newspaper
Rest in peace: Death of Lord Janner is announced
Haganah, the real murder squads: Member of Avengers Unit that Liquidated "Nazis" to Receive Award
Keep on giving: Israel: Moroccan Jews 'who suffered anti-semitism' to get Holocaust payments – we didn't realize Morocco was so close
We're not told if the writer is one: Donald Trump just delivered an anti-Semitic speech to the Republican Jewish Coalition | What no one is telling you about Mark Zuckerberg donating 99% of his fortune to "Charity"
Let them eat cake: The Army of Fanatics at the Heart of Europe
One who got away: Marcus Klingberg, Jewish spy, dies aged 97 in Paris: fled Warsaw in 1939, later stole Israel's bio-weapons secrets for Moscow | Daily Telegraph obituary
Peter Hitchens: This isn't a just war – it's "recreational bombing" by our Churchill wannabe. – Hitchens was the brother of Christopher Hitchens, and we agree again | Russia destroys Turkish truck convoy headed for Syrian militants – Erdogan silent | Patrick J. Buchanan: Stumbling to war with Russia? | Israeli colonel caught with IS pants down | Turkish president Erdogan has met all the right (Jewish) people
Reminder: Hitler paid pensions to the bitter end: Spain's "Nazi" volunteers defend their right to recognition – and German pensions
But that's always been the case, hasn't it? U.S. envoy to Paris slammed for saying French Jews aren't "ordinary citizens." (This recalls French Prime Minister Raymond Barre in 1980 who said: "This heinous attack was aimed at Jews going to synagogue, but struck innocent French people crossing the street") | What makes them different: New York Legislator Sheldon Silver Sheldon Silver found guilty on all counts in $4m Bribery Case | Silver was one of New York's most powerful politicians for two decades. Faces 130 years behind bars

"Shocking" racist White Student Union Facebook page launched in Queensland. University of Queensland, proud of their "diversity", hastens to disown it
Lord Janner is sued for up to £2.5 million by six alleged victims of sex abuse – but has yet to be told what he is accused of doing
September 11, 2001: files obtained from the FBI under the Freedom of Information Act | Celebrants were Israelis: story won't fit Donald Trump's narrative | Forget 9/11, read The FBI documents: The low-down on thousands of military-age Israelis illegally engaged in activities in the USA; Israel as the world's main "ecstasy" exporter and arms and drugs dealer. "It was evident that an extremely well-organized and effective communication system existed between these Israelis, nationwide"
Israel meets with Google and YouTube to discuss censoring Palestinian videos
AWPOW*: French comedian Dieudonné sentenced to two months in prison for "hate speech" – so much for free speech | German | French | English | Celtic Football Club director the victim of antisemitic abuse from the club's fans
Not your Notting Hill carnival: A new Tate Gallery exhibition breathes life back into era of the pre-Churchill British Empire
Book: Suicide in "Nazi" Germany in 1945
Look who's in charge of UK government cyber security! Clue: wears a skull-cap | World just got tougher on Israelis: Avis Car Rental bars Israeli executive from renting
See inside Putin's massive new military command and control center
Now Anne Pollard, Jonathan Pollard's first wife, sues Israel for millions | Israeli spy Pollard offers to renounce US citizenship for chance to go to Israel – to pick up the million dollars that Israel has secretly awarded him | Israel urges everybody to lie low on Pollard | Pollard loses job offer because of parole conditions
Jewish lightning: Jewish owners recently sold Paris's Bataclan theater | Far Right on the march: Marine Le Pen demands "immediate halt" to new migrants in France; German anti-immigration group Pegida hold huge protest rally | Knows better now: France delivered weapons to Syria rebels, book reveals | Patrick Cockburn: Bombing ISIS into the Heart of Europe: the New Face War | The Trojan Horse: National borders must be closed across Europe to halt the Islamic "refugees" says Geert Wilders
Nuremberg, Germany: 18 More Months for Gerhard Ittner for Doubting the Indubitable
Neo-cons latest: Someone (Victoria "Nuland") wants war with Russia

Rare Interviews with Hitler's inner circle on "The Day Hitler Died"
Why are we not shocked? Three Jews charged in "breathtaking" theft of hundreds of millions of dollars | extradited to US for hacking
Disguised Israeli agents invade Palestinian hospital to arrest stabbing suspect, and kill his cousin| Boycott comparisons: Benjamin Netanyahu invokes memory of "Nazi" past over EU labelling | Now we are all guilty: Israel accuses all Europe of "anti-Semitism" | Stoned, naked, armed, and dangerous: more disturbing images from an Israeli soldier's Instagram
Simon Schama – A Case Study in Jewish verbosity
Freedom of speech in Germany. Ursula Haverbeck| denier | La lotta continua | German grandmother, 87, and (friend of Himmler's daughter) is sentenced to ten months in jail saying Auschwitz was "just a labour camp"
Appoint a cute woman instead? ADL's Jonathan Greenblatt accuses new Polish defence minister of anti-Semitism | more

"Refugees" coming north through Croatia
"Refugees": Dresden mayor says no to Left's attempts to stop PEGIDA rally on anniversary of Nazi pogrom

"Captured" family movie-archive destroys cultivated image of 1938 Austria as "first victim of the Nazis"
Occidental Observer: Left still celebrates "Unrepentant Marxist" Eric Hobsbawm as Britain's greatest historian
French Comic Dieudonne suing for right to praise "Holocaust" Denier
Israel fights publication of EU guidelines to place consumer labels on exports identifying them as from (illegally occupied) "east Jerusalem, Judea, Samaria and the Golan Heights." Quote: "The decision to label Israeli goods is a boycott in every sense of the word"
Death of Willis A Carto at 89 on October 26, 2015 | Outrage from the traditional enemy that Carto, awarded the Purple Heart for bravery in the Philippines, is to be buried at National Cemetery, Arlington. WW2 Veteran and fighter for Real History, he selflessly gave David Irving exclusively 44 microfilms of unknown Soviet KGB archives on Reinhard Heydrich and his RSHA security agency, for the great Heinrich Himmler biography. – Carto: "leaves behind a legacy of vile racial hatred," says the money-spinning multi-million dollar race-hate foundation, Southern Poverty Law Center
"Nazi gold train" latest: Military investigators start surveying site in Poland
The traditional enemies of Free Speech at work: The Extraordinary Trial of Arthur Topham by Canada
Atta-boy! All Icelanders receive money after government takes over ownership of one of the country's three largest banks, Islandsbanki: The country recently sentenced its 26th banker to jail
Russian Jamming System blocks all NATO Electronics over Syria | Robert Fisk: Everyone Wrote Off the Syrian Army – take another look now | Unreported news: Israeli Colonel leading ISIL Terrorists captured in Iraq
Free speech has its limits: French cartoonist Zeon arrested for anti-Zionist work
Croatia Under Sieg: Migrants vs. Mad Germans
Keep on giving: France compensates US "Holocaust" victims
The Guardian: "Refugees" refuse to leave bus in too cold Sweden | "Refugees": Coming soon to an EU-screen near you: Merkel's Madness: Screaming Invaders Occupy DGB-Office in Germany | Refugees? Not in my backyard: Dutch Jews reject plan for Syrian refugee shelter, citing Anti-Semitism | Guess who are pushing hard to get penniless immigrants ("refugees") into Britain? this page gives a clue | The Occidental Observer: On Jews, History and "Refugees"
An endless supply: Hitler swastika-stamped belongings auctioned off in Germany: How many powder-boxes must poor Eva have had? | Bild
Investigation: Obama financing mosques worldwide with U.S. Taxpayer Dollars
Obituary: David "Ratface" Cesarani, renowned historian of the Holocaust and his own ilk, dies at 58 | But : David made me a better scholar, says renowned historian Lipstadt | Renowned historian Deborah Lipstadt calls for all Jews to carry guns: "Netanyahu's revision of the Holocaust for political gain is inexcusable" | Lipstadt admits to Ha'aretz: Netanyahu's revision "suggests that Jews play with the facts" | Lipstadt to speak at U.S. Annual Campaign event. Lipstadt concedes: "How historians manipulate the truth to show their own biases" | Richard Silverstein: Special Analysis: She said what? Holocaust Scholar Lipstadt denies Middle East refugee crisis – which is why Israel offers no help? | Lipstadt's Progress: Highly-paid speech to 1,200 well-fed Jews at Jewish Federation in Chicago
Cole-supporter jailed: Man who smashed [his own] TV with axe believed "Holocaust" was a hoax: seven months jail. So what was his actual felony?
Another innocent discovers AWPOW*: Eichmann "wasn't a bad person," says his daughter-in-law – dooming her political career
A Classicist is shocked: Dr Lasha Darkmoon: Torture and Testicle-Crushing at Nuremberg.
The judicial Simpson Commission of Inquiry, originated the bulky U.S. document which first inspired writer David Irving in 1960, since suppressed by Wikipedia's main sites and conformist historians. References to its judges like van Roden and Gordon Simpson himself have been removed.
Mystery solved: Why can't Soviet stolen art be recovered, but "Nazi theft" can?
Too much of a good thing: Lovely Rachel Weisz accepts part in film of Lipstadt's "acclaimed book" of her trial for libel | Executive VP: "[Film] Denial shows how one person can make a difference in the world by standing up for what is right." (Lipstadt refused to give evidence)
Condemned too fast: Israel called dead victim whom its soldiers shot a "terrorist;" then identified him as a Jew. Just like the movies – he shoulda worn a white hat. How hollywood of them
Free speech threat: Left-wing vice-chancellor Gabriel, well-fed, calls for prosecution of German right-wingers over anti-"refugee" campaign
Holocaust latest: Maureen Lipman, a broken handbag, and an ugly skirmish: Police called over TV star's shopping mall clash. How can such a lovely Jewess have an ugly skirmish? Oh yes, in 1992 she was photographed on the barricades outside David Irving's home, demanding that he be gassed
Siedler Verlag announces biography of Hitler by Peter Longerich, renowned historian, to appear on Nov 9; produced one year after his Goebbels, which was one year after Himmler, etc. Sicherlich ein Zufall, dass die gleichen Werke David Irvings wenn auch in anderer Reihenfolge erschienen, Hitler (1975), Goebbels (1996), und Himmler (2016). Demnächst schreibt Longerich wohl über über Hess, Milch, Göring. . . | Longerich believed he could publish a Goebbels biography, regardless of ownership of the materials he stole - now Joseph Goebbels kin sue him, and publishers Random House and Siedler Verlag, for royalties for lifting pasages from his diary | BBC
Daily Telegraph: Hundreds of pairs of "shoes of prisoners" (instantly identified as "Nazis") discovered in Polish forest
Huge anti-"refugee" demo in Dresden: PEGIDA movement is one year old: "Concentration camps unfortunately not in service," says speaker | Ein Jahr PEGIDA: "KZs leider derzeit außer Betrieb" | aerial photos of Calais "refugees" camp
Easier said than done: Shlomo Sand: "I wish to resign and cease considering myself a Jew"
Jewish historian publishes diaries of Ivan Maisky, Soviet (Jewish) ambassador to wartime London: Red Ambassador's London Diaries: 1930s to WWII. Gradually their role in Moscow become apparent
General Scherff burnt most of the others: Hitler historic stenographic conference transcript (stenographer: Dr Jonuschat) of Sep 19, 1942 released from Russian archives
UK "gave freed Guantanamo inmate £1million . . . now he's fled to Syria and joined ISIS," says Daily Mail

They wants Hitler back: Actor dressed as Hitler tells how people begged him to bring back labour camps as right-wing extremism surges in the country
Occidental Quarterly: Frank Auerbach and the transformation of British cultural life by Jewish émigrés
Racism latest: British Sikh thugs trying to stop their women marrying outside their religion
Scientist Bars Countries that let in "Refugees" from using his software: in February he already barred researchers in the United States from using his software, citing the "small rich elite there that misuses the country's power to rule the world." Says he is "no more 'racist' than most"
Top Jew Lord Janner's trial date for child sex offences set for February 22 2016. But: wrong to try a man of 87?
CONTINUED ON PAGE 2 | and ARCHIVE

* ASSHOL: Association of Spurious Survivors of the Holocaust and Other Liars
* AWPOW: Are we powerful or what!
FRONT PAGE NOV 10, 2005: MR IRVING KIDNAPPED IN AUSTRIA