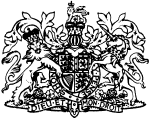 ---
Early Day Motion in The House of Commons*.
Date: April 11, 2000:
http://edm.ais.co.uk/weblink/html/motion_prt.html/ref=634:
The EDM No. 634 was sponsored by Mike Gapes (Labour Party), and supported by 48 other signatures:
EDM 634
MR DAVID IRVING'S LIBEL CASE 11.04.00
THAT this House congratulates Professor Deborah Lipstadt and Penguin books on their victory in the David Irving libel case; welcomes the verdict of Mr Justice Charles Gray and his opinion that Irving is a racist, anti-Semite and holocaust denier; and believes that the result of this case proves that Irving is not a respectable outspoken historian but a Hitler partisan who distorts history to fit in with his own preconceived ideology. Signatures:
Conservative Party
Bercow/John
Bottomley/Peter
Lewis/Julian
Labour Party
Austin/John
Barnes/Harry
Brown/Russell
Clapham/Michael
Clark/David
Clarke/Eric
Coleman/Iain
Colman/Tony
Connarty/Michael
Cook/Frank
Corbyn/Jeremy
Cox/Tom
Cryer/Ann
Davidson/Ian
Davis/Terry
Dawson/Hilton
Dismore/Andrew
Dobbin/Jim
Ellman/Louise
Etherington/Bill
Fyfe/Maria
Gapes/Mike
Gibson/Ian
Gordon/Eileen
Griffiths/Win
Hopkins/Kelvin
Illsley/Eric
Jones/Jenny
Jones/Lynne
Lepper/David
Love/Andrew
Mahon/Alice
Marsden/Gordon
McDonnell/John
McNamara/Kevin
Michie/Bill
Palmer/Nick
Perham/Linda
Pound/Stephen
Rapson/Syd
Simpson/Alan
Vis/Rudi
Liberal Democrats
Hancock/Mike
Harris/Evan
Russell/Bob
Stunell/Andrew
---
* Website Comment: Early Day Motion is the term used to describe notices of motions given by Members that are not generally expected to be debated. Effectively, the tabling of an EDM is a device to draw attention to an issue, and to elicit support for it by the means of inviting other Members to add their signatures to the motion. Members may also table amendments to existing motions.

One wonders how Early in the Day this motion was posted; Gray's verdict was known secretly to the defendants' solicitors from 9 a.m. on April 10, but not to the general public including Members of Parliament until midday on April 11. Note how few Conservative members of parliament signed the propaganda motion. In June 1989 Gapes also sponsored an Early Day motion condemning Mr Irving for publishing the Leuchter Report. Such motions are privileged, communications and cannot be made the object of lawsuits; and as such carry as much weight as a flying-saucers article in the National Inquirer.