---
Israel, Monday, August 9, 2004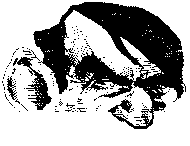 David Irving comments:
WELL it is certainly a relief to hear that that cemetery was heavily insured. And that, it being a cemetery, no lives were lost. And that the community is "considering" offering a reward.
Let me go one better than that -- I will pay a reward of US$1,000 to anybody who provides information leading to an arrest and conviction in either case of vandalism.

The cynics may say that I have a hunch that the perpetrator will not be caught. Like people tearing their own hair out in grief, there is something of a ritual about these acts of desecration of property occurring so soon after the community experiences great grief -- like New Zealand's imprisonment of two secret agents last month, and the prime minister's courageous reprimand to Israel. It is the modern equivalent of sackcloth and ashes.
I was trying for some days to recall what this episode reminded me of, and now I have it: On the day I was deported from Canada, November 13, 1992, the Ontario press was suddenly filled with stories of a Jewish activist -- her house in Kitchener (formerly Berlin) Ontario had been burnt to the ground that night.
The police dutifully asked me where I had been at the time. The answer was, in a Dunkin Donuts (or Dairy Queen, I forget) about twenty miles away.
Later, it turned out that the lady had been trying unsuccessfully for two years to sell the property ... which was empty at the time it caught fire ... and was heavily insured. You get the picture.
The police certainly did, and told me about it even as I sat in Toronto airport waiting for the Air Canada flight that took me out of the country for the last time.
They called it "Jewish Lightning," in Ontario, the police officer told me, and it is one reason why the Canadian community finds it almost impossible to insure its business premises against arson attacks.

So: One thousand dollars for information leading to an arrest. That's what I offer (and I am good for it).

---

Aug 3, 2004 Jerusalem Post: Israel Government applauds Irving ban

New Zealand steps up security at Jewish cemeteries

By Amiram Barkat
Haaretz Correspondent and Haaretz Service

NEW Zealand authorities have beefed up security at three Jewish cemeteries in the Wellington area, after vandals desecrated Jewish graves over the weekend for the second time in three weeks.

Security has also been increased for Jewish cemeteries in Auckland. The Sunday Star Times reported that insurance evaluators have already visited the Makara cemetery outside Wellington, the site of the weekend vandalism, and that the municipality will soon begin restoration work on the approximately 92 gravestones that were destroyed and the Jewish chapel that was torched.

Three weeks ago, 16 graves were desecrated in the old Jewish cemetery in central Wellington and anti-Jewish graffiti was found there. Meanwhile, The New Zealand Herald reported that members of Wellington's Jewish community are considering offering a reward for information on anyone who was behind Friday's attack.

All of New Zealand's political parties publicly condemned the incidents.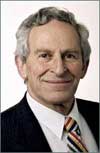 Minister of Minority Affairs Chris Carter, who called them "racist," said he would be asking parliament to issue a declaration condemning anti-Semitism in New Zealand. President of the New Zealand Jewish Council, David Zwartz, left, told Ha'aretz the 1,500-member community is upset, but is not fearful.

[Write to the NZ Herald's Editor:

]

Dossier: attempts by New Zealand Jews to stop David Irving's 2004 visit
FAQ: Answers to frequently asked questions about Mr Irving's visit

Flashback Wealthy Jewish organisation drafted a secret plan to "destroy David Irving's legitimacy" | "Don't let this fall into the wrong hands" [documents from the Lipstadt trial]