Letters to David Irving on this Website
---
Unless correspondents ask us not to, this Website will post selected letters that it receives and invite open debate.
Richard Payne writes, Monday, October 29, 2001, recalls seeing David Irving at Imperial College
---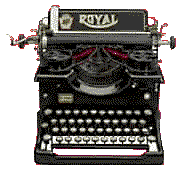 Memory
I KNEW you slightly forty years ago at Imperial College although you undoubtedly have never heard of me. I was in the Chemistry Department. You were pointed out to me in a crowd outside the Union one lunchtime as the precocious physics undergrad who had written a controversial book on the bombing of Dresden.
I notice the book [The Destruction of Dresden] has not gotten noticeably less controversial with time! I am puzzled by the chronology somewhat and wonder if you can perhaps put me out of my misery. Your book was published in 1963 I understand but I had already departed IC in the fall of '61. I cannot therefore for the life of me understand how I knew about the book, nevertheless I did. Was there two years of advance publicity or something else that could explain it?
I have followed your career with interest over the years, always harking back to that chance intersection in London half a lifetime ago.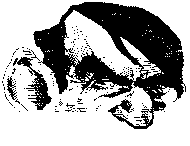 DAVID IRVING writes:
I PUZZLED over your conundrum at breakfast this morning, and I think the answer is this: I was at Imperial College (Royal College of Science) October 1956 - May1959; I then left, as funds ran out (among other causes), and went to work first for John Laing in their concrete gang in Great Queen Street (the prudential building was just going up), then as a steelworker for Thyssen in the Ruhr, and then to Madrid where I stenographed for the US Air Force (SAC) for six months; then I learned that University College would take me for a degree course, if I could raise the funds.
I had heard (while a Ruhr steelworker) of what the RAF did to Dresden in February 1945, and determined to write an article for The Daily Telegraph about it. I generated a lot of publicity for this task in Germany, TV appearances, etc., while looking for survivors of that holocaust. In consequence I signed a writing contract with Neue Illustrierte in Cologne in about March 1961 to write a series of 13 articles on the whole bombing war, which was a taboo subject for Germans. That series generated enormous interest and ran to 37 articles.
In 1960 (I suppose, it may have been 1961) I had signed a contract with William Kimber Ltd., who wanted to publish my book on Dresden.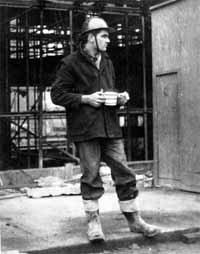 Thus I decided to become a writer, rather than a propeller-head. So by 1961 I was a professional writer, though only in private. I may have written an early article about the Dresden raid and published it in The Phoenix [Imperial College magazine founded by H G Wells, of which I was editor] or somewhere like that, I am not sure. Kimber published the book The Destruction of Dresden, on April 30, 1963. It was serialized by the fledgling newspaper The Sunday Telegraph for three weeks before that.
From 1961 to 1963 I was registered as a student at University College, studying political science and economics; I studied normally for the first years, but being by 1962 a well paid professional author I decided to do without learning and a degree and eventually dropped out. From time to time in 1961, I certainly called in at the Imperial College Union to socialize, though I had left in 1959, because I had many friends still at IC, and Felix and The Phoenix continued to fulminate about me for years afterwards.
Photo by John Taylor: I.C. student David Irving in 1958, working his way through college as a John Laing concrete worker in the entrance hall to what is now the Physics Building at Imperial College, Prince Consort Road, London.
[A partial biographical Index on David Irving]