---

Friday, July 23, 2004
Israeli spy case twist
Reports allege that suspected Mossad agent wanted for passport fraud in New Zealand was an Israeli diplomat
by Tom Regan
csmonitor.comONE
BBC reports that New Zealand Foreign Affairs Minister Phil Goff alleged that

Zev Barkan (right) was an attache at two Israeli embassies in Europe. Mr. Goff told New Zealand radio that Mr. Barkan was employed at the Israeli embassies in Vienna and Brussels between 1993 and 2001.
TV New Zealand reports that "the revelation is further evidence that the Israeli government was behind a bungled attempt to fraudulently obtain a New Zealand passport." The Israeli daily Ha'aretz reports that the Austrian Foreign Ministry confirmed the reports that Barkan served for a number of years as an Israeli diplomat in Vienna. The Israeli Foreign Ministry has neither confirmed nor denied connections to Barkan, reports Ha'aretz.
Eli Cara and Uri Kelman, alleged agents of Israel's Mossad intelligence agency, pleaded guilty to belonging to an organized criminal group and attempting to obtain a false New Zealand passport and are now appealing a six-month prison sentence handed down last week.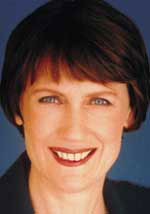 Shortly after the two were sentenced last week, New Zealand Prime Minister Helen Clark launched a verbal attack and slapped diplomatic sanctions on Israel, saying that actions of the men and those of the Israeli government had "seriously strained relations" with New Zealand.
On Tuesday, The New Zealand Herald reported that "New Zealand intelligence agencies are understood to have bugged the two Israeli passport fraudsters and gained concrete evidence that they were Mossad agents."
New Zealand also voted Tuesday in favor of a UN resolution demanding that Israel demolish its controversial security barrier. The US and Australia voted against the measure, along with Israel and three Pacific island nations.
---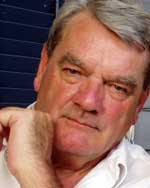 MEANWHILE, Cybercast News Service reports that Jewish community leaders in New Zealand have asked their government to block a visit by a "revisionist historian who calls the Holocaust a 'legend'." Controversial British historian David Irving has been banned from entering countries such as Canada, Australia, and Austria for his views.
In an editorial Thursday [July 22, 2004], The New Zealand Herald calls Irving's views on Hitler and the Holocaust "utterly discredited," but defends his right to enter the country and speak freely.
Freedom of speech means that within established legal boundaries, differing views must be heard. That includes arguments devoid of credibility. ... Mr Irving's views do not exceed the boundaries of free speech. ... Free speech must be a robust right, not one that is truncated when it becomes an inconvenience or when the viewpoint is unpalatable.

More practically, it is verging on the nonsensical to ban an author whose views are already widely known in this country, if only through reports from overseas. Mr Irving's work can be ignored, such is its lack of merit.
Irving has dismissed those hoping to prevent him from visiting New Zealand as "the traditional enemies of the truth" on his website. CNS News explains that this is a tough time for the Jewish community there.
The country's small Jewish community is feeling vulnerable following their government's diplomatic rift with Israel over allegations of espionage, and following the rare desecration of headstones in a historical Jewish cemetery in Wellington.
Shortly after the prime minister announced the sanctions against Israel last week, Jewish graves in Wellington were smashed and desecrated with Nazi slogans.


Dossier: attempts by New Zealand Jews to stop David Irving's 2004 visit
[Note that the Christian Science Monitor website provided a link to this website]