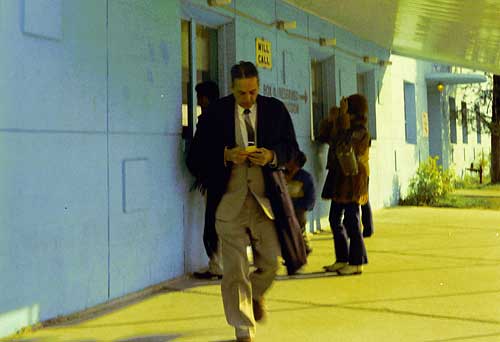 Robert Gutierrez in December 1973, at the time of David Irving's visit to him in Albuquerque, New Mexico.
Index to Items on Robert Gutierrez
At the end of World War II, Gutierrez headed a US Army Intelligence team which searched for Adolf Hitler's and Eva Braun's diaries and correspondence in 1945 and 1946. The evidence suggests that he found them, and privately removed them to the USA, while turning over to the US Army and National Archives Eva's photo albums, films and other items. The remainder has not been seen since.

---
From SSN records a Robert A Gutierrez of 87125 Albuquerque, Bernalillo, NM, born May 21, 1914, appears to have died on December 26, 2000.
Note that this whole dossier and summary are copyright of David Irving, 2002