A su-u-u-u-re way to prevent anti-Semitism

Ottawa, Canada, November 5, 2004
---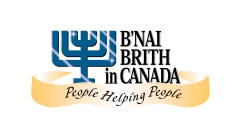 B'nai Brith targets abuse at universities
B'nai Brith Canada will announce today a nationwide human rights campaign against several universities it says fail to protect their Jewish students from abuse by classmates and even teachers. First on B'nai Brith's attack list: Montreal's Concordia University.
After that, it is looking at pursuing York and Ryerson universities in Toronto, McMaster in Hamilton and the University of Western Ontario in London.

For now, the Jewish advocacy group is avoiding suing the universities outright.
Instead, it plans to file complaints to human rights commissions in Quebec, Ontario and other provinces.
"We're looking at universities across the country where Jewish students do face an atmosphere of hostility," said B'nai Brith executive vicepresident Frank Dimant (right). "We believe (the Jewish students) are guaranteed rights and privileges, according to the Charter (of Rights and Freedoms), and that those should be upheld for them."

---

November 6, 2004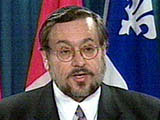 Frank Dimant of the League of Human Rights of the B'nai Brith Canada
"WHAT us? Serial whiners? Better watch what you say -- or I'll see you in Court.".

B'nai Brith complaint 'destructive': [says] Jewish group
Threat to sue Concordia makes Jews sound 'like complainers'
BY Jeff Heinrich
THE MONTREAL GAZETTE
MONTREAL - B'nai Brith is giving Canadian Jews a reputation as "complainers" by taking its fight against Concordia University to the Quebec Human Rights Commission, the Quebec head of the Canadian Jewish Congress said yesterday.
Denouncing B'nai Brith's action as "very destructive," Jeff Boro said it feeds perception that Jews are never satisfied.
"In most people's minds, it's 'There's the (Jewish) community complaining again. They're not getting their way, so they're going to sue'," Mr. Boro said.
"A lot of people have the impression that every little thing that happens to a Jewish person, we make a big deal over. That perception has to be cleared up. We have to show we are not complainers."
B'nai Brith represents only its membership, not Jews generally, Mr. Boro added.
"They're not speaking on behalf of the Jewish community," he said. "It's very destructive to say otherwise."
B'nai Brith Canada confirmed yesterday it is going ahead with a complaint to the Human Rights Commission against Concordia, saying the university has "poisoned" the atmosphere for its Jewish students who support Israel.
It cited Concordia's decision last month not to accede to the Hillel student group's request that former Israeli prime minister (and terrorist) Ehud Barak be invited to speak at the university.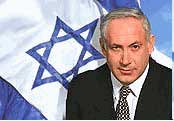 Although Concordia says it intends to invite Mr. Barak to speak at a suburban campus next spring, B'nai Brith wants him to appear at the main campus.
In 2002, Concordia cancelled a speech by former Israeli prime minister (and terrorist) Benjamin Netanyahu (right).

Related items on this website: