F
The Focal Point Publications website will remain closed until the funeral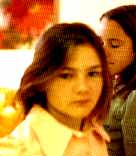 ---
Josephine Victoria Irving

(April 1, 1963 -- September 7, 1999)
---
God has mercifully gathered up our oldest daughter into His loving arms
Funeral Arrangements

Tuesday September 14
10:20 a.m. Farm Street Church, Mayfair (off Mount Street, London W1.) All are invited. Please be seated by 10:20 a.m.
12:00 mid-day reception at our Duke Street home.
Family and close friends only.

Flowers to Messrs A France & Son Ltd., 45 Lambs Conduit Street, Holborn, London WC1.
Mass was said for Josephine in St.Mary's Church in Warsaw, Poland, on Sunday.
[Order of service]