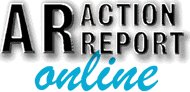 Posted Wednesday, August 26, 1998
---
Document
What do we know about that Frankfurt Gold Loot?
From an original in the National Archives, Washington DC: Record Group 238, Main Office Files, R H Jackson.
12 December 1945
MEMORANDUM to Colonel Storey
FROM Commander Donovan
This is to report that as of today there remains only one film which will definitely be exhibited at the trial. That is the 8 mm. SS film to be shown during the presentation on persecution of the Jews.
The German film on the Warsaw Ghetto is not going to be used because the shots of Jewish policemen, Jewish defectives, etc, are in the judgment of Major Walsh, too controversial and with the 8 mm. we have (plus the written SS report) exterminations of Ghettos are well covered.
The movies we took of some "Reichsbank loot" at Frankfurt, at the request of Mr. Shea and Captain Harris, cannot be used because Captain Harris finally advised me yesterday that they have no proof that the materials photographed really were loot from Concentration Camp victims, etc. You realise that unlike our other films, that one does not speak for itself and cannot be used in the absence of such evidence. Needless to say, after having the movies made in Frankfurt at their direction, cutting the film, preparing a script on it, etc., I was rather shocked to learn of the absence of supporting evidence. In any event, I have talked to Mr. Dodd about it and we both are agreed that if they have not the evidence the motion pictures cannot be used.
It is expected that the 8 mm. will be used on Thursday afternoon.
JAMES B. DONOVAN
COMMANDER, USNR
We reproduce from David Irving's recent book Nuremberg, the Last Battle (Focal Point, London, 1997) the above internal document generated by the U.S. prosecution team in the 1945-6 Nuremberg War Crimes Trials. It is a document which, we fancy, Abraham Foxman and his ADL friends are unlikely to produce themselves to investigators, since it casts doubt on the origins of that Gold.

More likely: it came from air raid victims, who were stripped of their rings for identification purposes.
---
And -- while we are on the subject of Nuremberg Trials evidence, here's another internal document (from the same book) showing this time how the film evidence was rigged by the Americans:-

OFFICE OF THE UNITED STATES CHIEF OF COUNSEL

16 November 1945

MEMORANDUM TO: Mr. Justice Jackson,
Major General Donovan
Colonel John H. Amen
Colonel Telford Taylor
Sidney S. Alderman
Robert G. Storey
Thomas J. Dodd

SUBJECT: Photographic Evidence

After viewing the film which was shown last night which traces the rise the Nazi power, and internal domination of Germany and the Nazi plans for aggressive war, I have the strong conviction that the film should not be used as evidence during the course of the prosecution's presentation but rather as a photographic summation which would be shown at the very end of the prosecution's case in chief or immediately preceding the concluding argument of the prosecution counsel at the end of the entire case.

Allowing for the improvements in the film which will result from cutting portions of the footage and joining the segments which are now separated, the film would still be "illustrative" rather than "evidentiary". It contains some good admissions but they are not sufficiently striking to warrant their use during the presentation of evidence and I doubt seriously if there is anything in the film which the defendants themselves would deny if they had knowledge.

In addition, I would, in the cutting process, eliminate the scenes which follow the movement across the border in Austria, Sudetenland and the Rhine, in all of which flag waving, smiling faces and the presentation of flowers help to nullify our notion that by these acts the people were planning or waging a war against their

- 2 -

neighbors. I would also cut considerably the actual war shots at Rotterdam and Norway leaving only a suggestion that this was the beginning of war. If we are going to go into war shots showing the destructiveness of war, then we had better do it wholesale and include Stalingrad, Coventry, et cetra, but I don't think these should be used.

[Gordon Dean]

Gordon Dean

The above news item is reproduced without editing other than typographical
Register your name and address
to go on the Mailing List to receive

[ Go back to AR Online Index | Index to AR.#14 | Go to Main Action Report Index ]