[some images added by this website]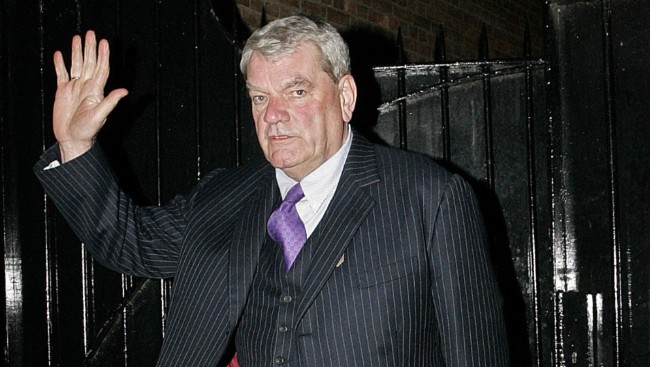 Ever-sinister: David Irving arrives to speak at the Oxford Union, November 2007
---
[original article]


London, Wednesday, May 5, 2010
Pandora: Irving turns tour guide
By Alice-Azania Jarvis

ENLARGE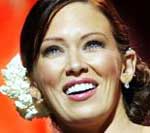 He's done jailbird, and he's done author. Now, it appears that the ever-sinister David Irving is attempting life as a tour guide.
The discredited historian, who once denied that Auschwitz existed to murder Jews, is offering punters the chance to take a guided tour of "Hitler's Headquarters and other historical sites". For $2,900 (£1,900), says a brochure for the trip, tourists will be given a tour of wartime headquarters, including the notorious "Wolf's Lair" in what is now Poland, and a visit to Treblinka death camp.
Whether anyone will take the tour remains to be seen; Irving declined to tell Pandora of any interest. Even more curious is Irving's decision to use a quote from Mr Justice Gray's ruling at the Irving vs Lipstadt trial in order to sell the idea. Mr Justice Gray ruled that Irving had "manipulated historical evidence"; Irving, though, cites a rather more positive version of the ruling, quoting Mr Justice Gray on his website as claiming that his "knowledge of World War Two is unparalleled".
Brochure: The 2010 Wolf's Lair tour | apply for a place
More by Alice-Azania Jarvis: Party girl's complete survival guide: Cocktails and canapés take their toll. But you can still have fun without losing your fizz, says Alice-Azania Jarvis | Black kids for sale: another image that comes up in Google - Images
Book now for David Irving's week-long September 2010 guided tour of Hitler's Headquarters and other historic sites. If you book online before July 1 with a fully refundable deposit of $500, you will save $250 on the final ticket price
$250 advance booking discount applies to firm bookings made by July 1, 2010. Ticket availability is strictly limited.
---