[images added by this website]
---
Wednesday, January 31, 2007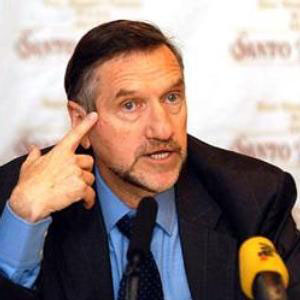 COMMEMORATES VICTIMS OF JEWISH ATROCITIES
Spanish Town Observes 'Palestinian Genocide Day'
by EZRA HaLEVI
MADRID -- A Spanish town has cancelled its observance of International Holocaust Remembrance Day, preferring to highlight the "genocide of the Palestinian people" by the Jews.
This past January 27th, the municipality of the Madrid suburb of Ciempozuelos announced that all ceremonies and public events scheduled for the day would be dedicated to the atrocities committed by the Jews, rather than those committed by the Nazis.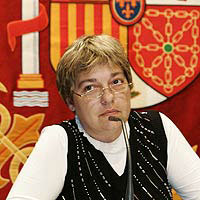 The town, home to 20,000 people, attracted global attention as a result. Israel's Ambassador to Spain Victor Harel (above) asked town mayor Susana León (left) to recant. Jewish organizations also issued condemnations of the move.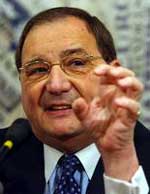 "Your attempt to equate the industrialized mass murder of six million Jewish women, men and children, as well as millions of others, with the situation of the Palestinian people is shameful," wrote Anti-Defamation League Director Abraham Foxman (right)in a statement.
"It reflects an extremely disturbing tendency, which is particularly visible in Europe, to dishonor the memory of the victims of the Holocaust and de-legitimize the State of Israel by seeking to eradicate the clear moral difference between the Holocaust and the loss of Palestinian lives as a result of the Arab-Israeli conflict."
The decision caused heated debate within Spain, and finally the national government stepped in to pressure the town to cancel the public Palestinian Genocide observances. The town cancelled all public observances on January 27, including Holocaust memorials, to protest the move.