Television News 11 Alive
Click line above for links to video

---
Atlanta, Georgia, Friday, April 29, 2005

Landmark Hopes to Woo Back Patrons
Reported by: Denis O'Hayer
THE owner of a popular Buckhead eating spot is asking some angry customers to come back.
Some Jewish patrons of the Landmark Diner have gone elsewhere because a controversial historical writer was allowed to give a talk there.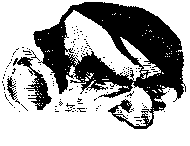 David Irving comments:
THE traditional enemies of free speech are up to their usual silence-him-somehow tricks (which of course they always deny. "What us, an international conspiracy?") (And then later, 'Why us!").
I don't want to labor the point, but we and C-Span did inform the Landmark owners in advance about the meeting and secured their permission for C-Span filming there. We have dealt with them many times before.

Tom Landros, Landmark Diner's owner (below), said he booked one of his rooms to man named Larry Corry in March.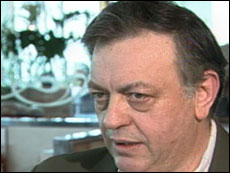 The booking turned out to be for a lecture by David Irving, the British writer who argues Hitler was not completely responsible for the killing of Jews.
Landros said did not know of the booking's intended purpose.
"I want to tell them I'm sorry. And I want to tell them there's a lot of evil people out there," he said. "It's a big thing for me to swallow, this thing, they way it was done to me, the way they treat me."
Sherry Frank, the head of the American Jewish Committee for the Southeast, is an occasional Landmark customer and she's glad Landros apologized.
Frank said she would be back, reasoning that everyone makes mistakes.
Brian Block, also a patron, never left and says he takes Landros at his word. "Tommy's a pretty decent guy and I think he was taken completely unaware," he said.
Landros said he's not sure what more he can do to check out people who book a room, but promised that if David Irving wants to return, he'll tell him the place is taken.


Index to the media scandal surrounding Prof Lipstadt's attempt to silence C-Span and the history debate
Lipstadt writes a paid OpEd in New York Sun: 'Why I said No to C-Span'