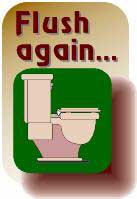 MR IRVING REPLIES:
Dear Professor Feiler
YOURS is only the second piece of hate mail I have received in fourteen months, and I hope you will not feel offended if I -- for obvious reasons -- display it in my dossier on the origins of global antisemitism. I am deleting the expletive.
---
To this, Professor "One-tune" Feiler replied on Saturday, March 20, 1999: "The judgement of history in the next century will probably be as follows: You are a f***ing moron." We earnestly hope that he displays a better modulated vocabulary in the classroom.