Of course, the Nazi apologists planned it that way. As in 1995, Irving was invited to Clark County by the Northwest Historical Society, an innocuous-sounding group whose main activity seems to be sponsoring Irving's visits. As before, the point man for the event was Buck Boomhower, an Orchards resident who, in the pages of The Columbian and elsewhere, has maintained that the accounts of the murders of 6 million Jews at the hands of the Germans are at best overblown.
And as before, Irving's appearance this time was a closely guarded secret to all but a handful of people with similarly extreme political views. The 45 attendees were reportedly detained in the Prairie High School parking lot and, after being judged ideologically acceptable, handed directions to the school's library.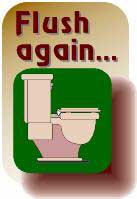 Battle Ground School District officials have since said they wouldn't have rented the library to Boombower had they known the topic of Irvings speech. But as a tax-funded agency, the school district cannot be in the business of deciding which ideas are acceptable and which are not.
Irving and Boombower have a right to their views, thanks to the First Amendment. Interesting, isn't it, that the two of them don't have the courage to submit their wacky historical revisionism to anything but a hand-picked audience of like-minded people? It's up to the rest of us to flush them from the shadows and to counter their malignant notions. -- Michael Zuzel, for the editorial Board.
Return to Index: