O'Reilly seems to skirt around the big issues, and satisfies himself with one or two modest insults and smears. I can't even be bothered to watch the repeat. I could have smeared me better.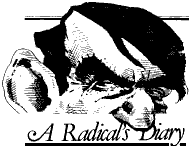 March 21, 2005 (Monday)
Indianapolis (Indiana) -- Champaign (Illinois)
11:40 am Sinclair Television, Washington HQ, phones, wants to interview me by satellite in Chicago. I prefer Indianapolis. I drive over from Indianapolis to Monticello, Illinois, pausing for an hour to draft more Himmler notes, based on Hitler's Table Talk -- one of the most reliable records of Hitler's private views and thoughts.
As the Red Suburban rolls effortlessly in cold sunshine across the flat prairies for three hours, I phone Jessica in London: I begin to describe the beauty of this country, but she interrupts, "Moving on, Daddy --" that is her new phrase; she is writing homework, a 25-line letter to a penfriend. "Do you want to hear it," she asks, and reads it out -- in good French. Not bad for an 11 year old.
I phone Avis, and extend the rental to mid April. Then on to the warehouse; I unload and smarten the Suburban and reload it with a ton of boxes. It really is heavy now.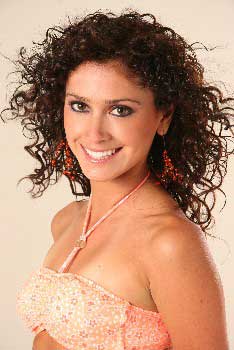 8:24 pm G. has sent a picture from Lima. That's nice. She worked earlier preparing the Cincinnati function, from Key West, but was left in a coma for ten days last month after a bus crashed into a car her boyfriend was driving in Peru. I am glad to see she's looking better.
I read the emails. There is ane earlier one from Sinclair Television, Washington HQ, looking for me: "We're eager to talk with him about the C-Span program, which now may never air. [...]"

AND there is this from a correspondent in Florida, who may be, judging by his spelling, English.
Hey arsehole, you are noting [sic] but a lying piece of sh*t, you are a clueless c*** and a rat bag prick so go f*ck yourself, c**tstruck schmock. -- Mike Adler, Florida USA
This ungentle language reminds me of the little chat that Lipstadt says she had with her attorney Anthony Julius about stepping in dog excrement in their respective ghettos, Atlanta and North London. Some people appear to be obsessed with bodily functions.
Their Talmud was written before municipal laws were enacted about pooper-scoopers; from the snippets I have seen, it certainly refers to Our Lord in similarly disrespectful terms.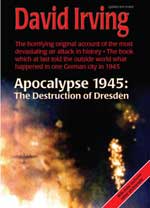 In the evening Bill O'Reilly does screen on Fox News an interview with Lipstadt, but it is visibly edited, to judge from the subtle jump-cuts. Prof Lipstadt seems obsessed with the Jewish Holocaust and David Irving.
I find all three boring, the first two rather more so than the latter perhaps. The level of her language does rise marginally above that of the Talmud and her compatriot Mr Adler, but she seems unable to understand why it is undignified for one party in a great debate to lay down rules which seek to silence and exclude the other altogether. How odd to see a large chunk of organised American academia cheering her from the sidelines. I really must be a thorn in their flesh.
Even with both hands tied behind ones back, one can still fight, however, as Lipstadt is now finding. O'Reilly seems to skirt around the big issues, and satisfies himself with one or two modest insults and smears. I can't even be bothered to watch the repeat. I could have smeared me better.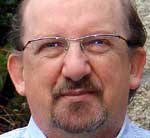 LIPSTADT has now become obsessed with denying the 1945 holocaust in Dresden, and since I have seen pictures of her hero Frederick Taylor, who wrote the book suggesting that Dresden's population deserved every ounce of the British bombs that fell on them (around ten thousand tons in two hours that night) I wonder if there may be a previously unsuspected commonality between them, although the name Fred Taylor does seem reassuringly English.
Aesthetically speaking, it might be thought that neither quite measures up to G. in Peru. Murphy's Other Law: Misfortunes always befall the wrong people.
8:36 pm:
"Mr. Irving: I am a writer for the Emory Wheel, the student newspaper at Emory University. I have some questions about Deborah Lipstadt's refusal to appear alongside you on "Book TV." My deadline is Tuesday afternoon. -- Thanks, Jennifer Sutcliffe, Senior Editor, The Emory Wheel."
That's Lipstadt's own university. How amusing. I graciously reply: "I'll be glad to speak. I know your paper and respect it. I just watched Bill O'Reilly interview Deborah L, and thought he pulled his punches, even referred to my considerable cachet in the UK. When you call, remind me who you are; I am inundated, and get an average 380 e-mails a day. Don't call 2:30 to 4 Central Time as I am on Chicago TV." [See her resulting article]
Around 10:30 I phone G. in Peru to congratulate her on her recovery, but her sister mumbles something, obviously asleep. 'Phone tomorrow morning,' probably.

[Previous Radical's Diary]

Index to the media scandal surrounding Prof Lipstadt's attempt to silence C-Span and the history debate