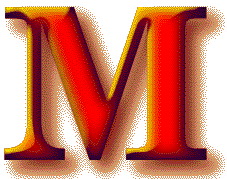 AY 1982
FROM THE STREETCAR taking me to the Bad Cannstatt city hall where the award was to be made I noticed that the last few side streets were filled with waiting police buses, and the Kursaal itself was besieged by leftists, persecutees, social democrats, Greens, etc. Barricades had been set up behind which were ranged several hundred police in riot gear and carrying shields, and a score of mounted police.
According to next day's newspapers a police horse was stabbed and reared up, damaging a banner being held by a rioter, who has now filed suit against the police. The radical left directed a barrage of complaints at the city's lord mayor, Manfred Rommel -- son of the desert fox. He refused to cancel the permission for the meeting: why should he have? the audience was orderly, the fascists were the mob outside. Eight hundred of the DVU people managed to get through but not without being badly manhandled; the award was duly made to me by Dr [Gerhard] Frey and I made my speech of thanks -- I was tempted to say that as we were accused of being neo-Nazis no doubt the cash would turn out to be in Reichsmarks, but decided on balance that that might be in bad taste.
On the next day I found myself in an Austrian university named after the astronomer Wilhelm Kepler, speaking about Allied post-war planning in Europe. After that my scar-faced host proudly showed me over their Burschenschaft headquarters and its bloodstained album of colour snapshots recording recent duels.
Sitting in the train that took me five hours further south to the next university, I caught up on the heavy newspapers. The liberal magazine Die Zeit announces that Karl-Heinz Kausch, suspended as headmaster of Hannoversch-Gmünd, is to be reinstated. So we have the last laugh after all.
Kausch was suspended in 1978 and put on trial for having written rather banal introductions to Professor Herman Giesler's memoirs and to a book of photographs of the Waffen SS. Die Zeit is furious at how Kausch's brilliant lawyer Augstein got him off the hook by selecting me to write a historical defence brief on his behalf.
I recalled visiting Giesler some years ago with Rolf Hochhuth. He showed me his typescript memoirs, but would not permit me to use them in Hitler's War. He was the architect nominated by Hitler for the post-war planning of Munich and Linz.
Comparison of his book with unpublished sources confirmed their accuracy, and I told the Lower Saxony court as much: I found it hard to fault the Giesler memoirs except for literary construction. The burgers of Braunschweig paid me a fee of several thousand pounds, which was pleasant; how much more pleasant it was now to see that our side had prevailed over the careless views of West Germany's establishment historians and their cronies.
Die Zeit says that the score of leftist teachers who ganged up on the elderly headmaster in 1978 are trembling for their future now that he has been reinstated. Understandably. ("You, Schmidt, will be on latrine duty this month; and you, Müller, will take the boys for their cross-country run..!") The worms are turning with a vengeance.
Near the Yugoslav border I lunched with Professor Dr. Dr. Ernst-Günther Schenck. Dr. Dr.: that's not a typographical mistake: Germans with two doctorates show it. He was a top nutrition expert in the war, and I needed his expertise on the medical diaries of [Professor Theo] Morell. Schenck himself was tending wounded Berliners in Hitler's bunker from April 21, 1945 to the end -- he saw some of Hitler's staff kill themselves the same way the Führer did: by swallowing cyanide and shooting themselves simultaneously.
OUT OF THE BLUE I was telephoned by another doctor, who invited me to lunch the next day with somebody who wanted to meet me. He would not say more. Sounded intriguing so I accepted -- although it would add eight hours to my crowded itinerary.
The doctor was waiting on the railroad platform as my train pulled in. He looked worried, as he did not at first recognise me. He told me he had served with a flak unit under Rommel, and added in passing that the man we were to lunch with was well off and that he was the man's personal physician.
The heavy black Mercedes took us through the outskirts of the city to a mansion on the south shores of the lake.
The wrought-iron gates were already open and a guard uniformed in brown serge motioned us through with his walkie talkie. The gates closed behind us. My driver apologised that a man with £250m in the bank is bound to be afraid of kidnap attempts. Including the guards there must have been fifteen to twenty men on the household staff -- chauffeurs for the four Rolls Royces, a homely lady housekeeper, gardeners manicuring the lawns with mowers, Oriental cook, butler, and two plump young Carinthian girls in local costume who served the lunch.
The rest of the house party was waiting in the entrance hall. Several hundred pairs of lifeless eyes looked down on me from its lofty walls -- our host's hunting trophies. The other six men were wearing dark suits. I was wearing my blue pullover, but I was after all the day's special guest. Our host was a slim, elegant man of around 70, in a tailor-made dove-grey suit. He had heard about my tour and insisted on meeting this Englishman. His face was slightly freckled. He reminded me of Paul Getty or even Young Mr Grace in BBC television's "Are You Being Served". He was the only one in a family of Catholic Rhineland lawyers to choose business instead of the Bar. He is in that respect the black sheep of the family. In the 1940s he was a leading economist, and was interned by the British from 1947 to 1949 for his general cussedness.
It was clear that this Man in a Gray Suit was a man of impulse and decision. When the Socialists came to power in his country, he sold out his huge business empire and took the proceeds abroad. "The eventual demise of the German economy became inevitable," he explained to me softly in his accountant's voice, and he has never regretted that decision. He occasionally visits England, has a villa in Switzerland, another in the Bahamas, and a third at Cap Antibes. A charitable and philanthropic man, he endowed a foundation in Germany, but when the Düsseldorf tax office made a misguided grab at his billions he took revenge by setting up foundations in Switzerland and Austria instead.
I looked around the mansion. The drawing room was late nouveau riche. At first we clustered round a cocktail bar -- there were giant brass sprays of lights like some kind of underwater plant affixed to the wall on either side. The Oriental popped open more pink champagne and topped up the glasses. Small talk ensued. It was dominated by Gray Suit's hatred of Britain's Tory elite, whom he considered effete and treacherous, ruining our country by their feebleness.
"By her actions Mrs Thatcher is destroying Europe. She has acted as though Europe and NATO don't exist! Instead of conserving her forces against the sole enemy, the Soviet Union, she has without any discussion at all withdrawn the British fleet and sent it off to the South Atlantic!"
I explained that in the short run she was benefiting both in domestic politics (the municipal elections) and in terms of rallying the nation behind her. Wars had that effect.
Gray Suit made a reference to Ireland which revealed that he did not realise how dependant Eire's economy is on Britain's. I said that Ulster's problem, like most others, could be cured by full employment, which in turn enhanced the need to win the working classes. No party was going to restore Britain's position unless it won their loyalty, and both Labour and the Tories had little hope of this; there seemed little point in discussing the SDLP alliance. My host said that he was originally a Conservative supporter but that now he had become violently anti-Conservative while seeing no alternative emerging.
He sat me at the head of the long luncheon table. I jocularly asked him whether he would prefer me to address him in the archaic Third Person. He was not amused: he clearly expected to be treated with the reverence due to the abominably rich. He ate very little, avoiding starch and carbohydrates. He had a little of the venison but none of the strawberries and cream.
Prompted by his doctor -- the man who had brought me there -- I outlined what Focus was doing. We realised, I said, that it will be a long haul.
On the economic situation, I added that the unions ought to be dismantled completely and reconstructed along efficient lines like the Industriegewerkschaften we had ourselves created in West Germany after the war. Somehow the British workers had to be got back into the working custom. This could only be done by stabilising our inflation-cursed economy so that our workers got the feel of real money again -- money that was not constantly shrinking. I was no economist, but I felt that the best use we could make of our temporary North Sea oil treasure trove would be to create a flexible reserve for the sole purpose of fighting back domestic inflation. If one nation in Europe became healthy, I argued, historical precedent showed that would improve the health of those around it too.
Gray Suit agreed on this, but on foreign strategy our views diverged. He felt it wise for Britain to have abandoned her positions East of Suez, as our place must be in Europe. I disputed this: those were positions that should have been held as NATO-leased bases even if Britain temporarily could not afford their upkeep. Did he envisage Europe as a group of equal states; would not one have to become primus inter pares? He said he did not see why.
"There are many major companies," he said, "which have ten equal men in the boardroom running affairs." I found it difficult to envisage our nation submerging herself entirely in Europe, and abandoning completely our ties with the old Commonwealth countries like New Zealand and Australia. "No need for that," he said. "Those ties can remain."
When he tried to persuade me of the uselessness of particular overseas bases like Gibraltar -- "I am a frequent visitor to Gibraltar," he said, no doubt a reference to his £2m yacht -- I suggested that it is difficult for us to judge their value. For example, the British public might have thought Cyprus a useless colonial encumbrance, but it had housed one of Britain's (and hence NATO's) principal radio listening posts, favoured by unique geographical and electronic conditions for eavesdropping on a huge area of the Soviet Union. Certain military operations might also not make sense: why we had concentrated on bombing operations in the Falklands fighting, for instance. The explanation is that the RAF has weapons systems specially devised for destroying Soviet advanced airfields.
Over coffee he sat me in an armchair at the head of the group and asked me to talk about my work in England. I began with a rather early date -- my initiation as a steelworker, my meeting a survivor of Dresden -- and Gray Suit interrupted me firmly, "That's not what I wanted to hear. Tell me about die Lage in England. The situation in England now!"
I did so. One of the doctors said, "We are all looking for a strong man. We need a strong man." Gray Suit nodded without comment. There was discussion on democracy. We don't have it in Britain, I said, what we have is more of an oligarchy (strictly speaking, I meant "oligopoly" -- the system ruling commercial life, where two big soap giants fight each other.) I added that Britain had two major parties ruling alternately with little respect for public opinion, as yesterday's decision by Parliament not to reintroduce the death penalty had again shown: eighty percent of the public favoured it.
Gray Suit glanced at his watch, murmured something I did not catch, and everybody drifted to the door. As our Mercedes crunched along the gravel drive, the guard with the walkie talkie closed the gate behind us.
---
[1998 note: "Gray Suit" was Helmut Horten, billionaire owner of the vast Horten chain of more than fifty superstores throughout Germany; born January 8, 1909, but now dead. The meeting with him as described took place in May 1982. The above text, published in David Irving's newsletter FOCAL POINT in 1982, was a tactfully edited version of that contained in his much fuller private diary.]