Ron Jacobson of the USA, writes Saturday, January 12, 2002
---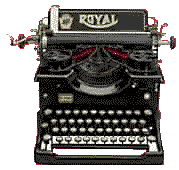 Hungarian Jews were dealt with at five locations
YOU wrote on your website:
"The elevator is a well-known problem for the conformist Holocaust historians: how could the corpses of '450,000 gassed Hungarian Jews' have been hoisted by that one elevator from the basement morgue ('gas chamber') to the crematoria upstairs in three weeks in May 1944?"
A few comments:
1. The killing of the Hungarian Jews took place not in one crematorium, but five -- the four Birkenau "kremas" and one of the "bunkers" which was reactivated.
2. I don't understand how you reached the three weeks period. According to Braham, who uses Veesenmayer's reports, 437,000 Hungarian Jews were deported between May 15 and July 9 (1944). That is more than three weeks.
3. Not all the Jews were killed upon arrival.
4. In your web site you suggest that the 450,000 Hungarian deportees weighed 50,000 tons. That comes up to 111 Kilograms per corpse on the average, an absurd figure.
5. You suggest, in the same page, that the corpses were cremated "by a small Sonderkommando in one crematory building". This is untrue; as noted before, there were five crematoriums working, not one. Moreover, as I had noted in a previous e-mail to you, the Birkenau labor deployment reports list up to 900 stokers ("Heizer") in the crematoriums -- that is no "small Sonderkommando".
I humbly suggest that you start doing your homework!