David Skog writes from Sweden, Sunday, January 25, 2004, to ask for Mr Irving's motives in writing about Hitler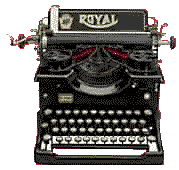 Why deny that Hitler was to blame for it?
THIS is an earnest question regarding your personal motivation in pursuing the path you have on your internet site, and in your published works.
It is a very important one, if I am to regard you as a serious historical writer. What, in fact, is your political motivation in regard to your fierce denial of Hitler's knowledge of the Holocaust?
In my opinion, it doesn't matter, because no-one will know all the details. The important thing is that he created a movement which made it possible, and it doesn't really matter if he knew of every single detail. A general often does not know every thing that goes on in the army he commands, but he is nevertheless responsible for its actions.
I can only assume that you are no more than a provocateur who wants to upset. If your business is denying the Holocaust, I can only pity you and yours. If your business is something else, I would very much like to hear what it is.
Don't give me any stuff about "I want the truth", because truth is relative, and can be considered to be almost anything, depending on the sources you choose to regard or disregard.
I am in no doubt that Hitler was responsible in his position as dictator, and I would like to know your views on this point (in addition to the answer to my question). The interest I express is my own and no-one elses.
I find that the opportunity of communicating with you directly is a very fortunate one, since I do not have to relay my message via any other agency. I want to know for personal reasons.
It might be important to point out that I am not a Jew or a member of any Jewish organization.
David Skog
Student (Teacher), Lund, Sweden
[The above letter has been edited for length]
Free download of David Irving's books
Bookmark the download page to find the latest new free books