Letters to David Irving on this Website
Unless correspondents ask us not to, this Website will post selected letters that it receives, and invite open debate.
Jim Cain asks Thursday, July 26, 2007 about the destruction of Hitler's mountainside home, the Berghof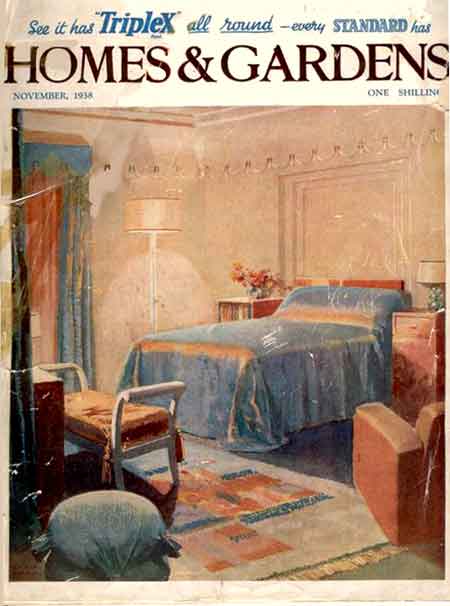 Above: The Master Bedroom in the Berghof
Hitler's mountain home the Berghof
JUST as both the Führer and yourself predicted, the "rehabilitation" of Chancellor Hitler's reputation continues unabated, as is evidenced once again in the excellent book I've finished reading this week: Hitler's Alpine Retreat by James Wilson, a British author.
Based on a personal collection of 270 original German postcards, the book contains reproduction photos. Many by Hitler's photographer Heinrich Hoffman, these photos show the Führer with lots of children and autograph seekers, meeting crowds in the lane in front of his house (Berghof), for example.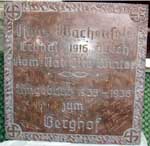 The house itself and surrounding lot are shown in various photos from about the time that Hitler first bought it (House Wachenfeld) through its construction additions turning it into the Berghof, and a post Allied bombing photo showing the destruction.
Regarding that April 25, 1945, wastefully destructive and largely unnecessary Allied air raid on the Führer's home and the entire Berchtesgaden compound, is it known which airforce unit carried out this bombing? Is there motion picture film from one of the planes showing the actual attack on the Führer's home? Was anyone killed on the ground there, since, by that time in the war, air raid bunkers had been built at the home? At this very late date in the war, did Hitler -- in the Führerbunker in Berlin -- get a report of the bomb damage on his home?
Respectfully, and with best wishes,

Our dossiers on Adolf Hitler | on Heinrich Himmler | on Reinhard Heydrich | on the Schlegelberger Memorandum
Free download of David Irving's books
Bookmark the download page to find the latest new free books