Jason Bulkeley has acquired valuable relics of Adolf Hitler's uncomplicated long time friend and ultimately wife, Eva Braun.
Relics of Eva Braun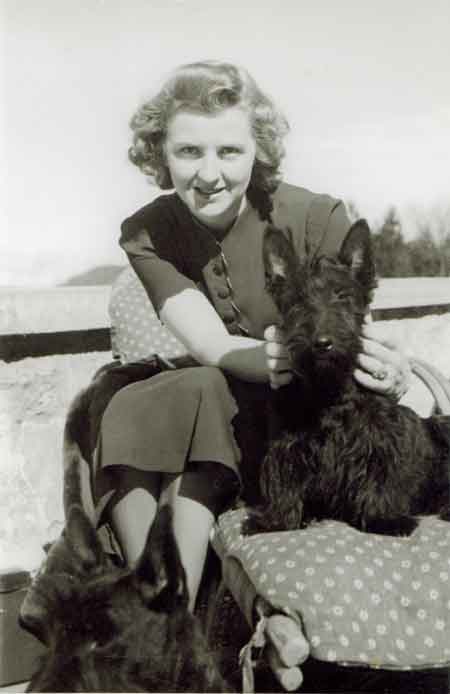 HAS the Eva Braun photo album at auction been sold yet? It was up for 10,000 pounds, and I wondered how much it sold for, if it did sell. I would like to put in a bid if it hasn't already.
I just purchased a beautiful silk nightgown owned by Eva, along with a few strands of her hair and a cigarette case. I also found what I believe to be one of her pubic hairs embedded in her hand-embroidered initials on front of gown. I am submitting this item for forensic testing. I will be buying a large cache of her personal toiletry items soon, and am always on the lookout for more items.
Do you know if any of the surviving Braun relatives would be receptive to submitting a hair sample for a DNA test, to determine if the hair I have is genuine?
Another question: Do you believe Eva had a dalliance with one of the guards in the bunker, as the article in the photo album alleges? If so, the Russian autopsy, which confirmed (?) that Eva was pregnant at time of suicide, would seem to suggest that Eva had sex with someone prior to her death -- and it may not have been Hitler. Any ideas?
Once again, will you write a book about Eva? Or do you know of anyone planning on doing a book in near future?

Free download of David Irving's books
Bookmark the download page to find the latest new free books