Letters to David Irving on this Website
---
Unless correspondents ask us not to, this Website will post selected letters that it receives and invite open debate.
Joe Graul has a question about Hitler and Christianity, July 1, 2003.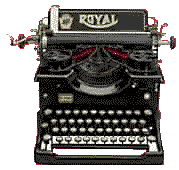 Hitler and Christianity - and Bormann
DID Adolf Hitler sanction the circular which Martin Bormann sent out to the Gauleiters on June 9, 1941 explaining the relationship between Nazism and Christianity? Or did Bormann send it on his own initiative, without Hitler's knowledge or approval?
Related items on this website:
Hitler's 1945 Bunkergespräche (Table Talk,"testament") are a post-war fake
Hitler's Table Talk How Reliable is Henry Picker's version?

---
Free download of David Irving's books
Bookmark the download page to find the latest new free books