Letters to David Irving on this Website
---
Unless correspondents ask us not to, this Website will post selected letters that it receives and invite open debate.
Peter Stephenson grandson of a hero, captain of a Convoy PQ17 freighter, writes on Tuesday, December 10, 2002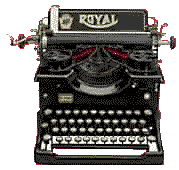 An old seadog lives on - in the memory of his family
AS the grandson of Captain George Stephenson (s.s. Hartlebury) we have only recently learnt of the history of his role in PQ17 and your book on the subject. My father to this day does not speak too much of either his or his fathers war service.

As a family we always knew that George was well decorated, OBE etc., but we only had a few press cuttings of the time (with no reference to PQ17 of course) so although we knew he must have had some story to tell, we never had too much insight into "his war".

I would just like to thank you for your book and giving our family a look into the service history of our grandfather.

Related files on this website

David Irving: A Radical's Diary, August 2001
David Irving Radical's Diary in Action Report #15
---
Free download of David Irving's books
Bookmark the download page to find the latest new free books

David Irving replies:
HOW very kind of you to contact me; the tragic story of the s.s. Hartlebury always touched me the most deeply when I wrote the book, over thirty years ago. I contacted half a dozen of the survivors. I have lost contact with most of them years ago, but the widow of the radio operator wrote me in the 1970s. You might like to read not only the book, which is a free download on my website but also my account of the resulting PQ.17 libel action. Captain Stephenson, your grandfather, was a very brave man in my view.