Letters to David Irving on this Website
---
Unless correspondents ask us not to, this Website will post selected letters that it receives and invite open debate.
Linda Nelson writes from Chicago Wednesday, June 19, 2002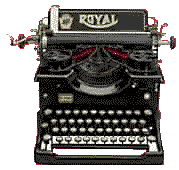 Wow: about Churchill
I FINALLY purchased a copy of Churchill's War, volume ii -- on eBay, from a bookseller in Littleton, Colorado. It arrived today and WOW! it's simply gorgeous. Yes, you and yours may end up in a cardboard box in The Strand, but from a reader's perspective, your pariah status in the publishing world is a godsend. I can't imagine a mainstream publisher ever producing such a collector's item.
---
Free download of David Irving's books
Bookmark the download page to find the latest new free books