Letters to David Irving on this Website
---
Unless correspondents ask us not to, this Website will post selected letters that it receives and invite open debate.
Louise, a student from New York City, writes Monday, December 2, 2002 with a query on Churchill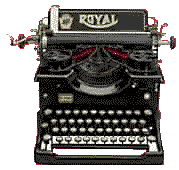 Churchill as a leader
I AM a high school student, doing a research paper on "What Makes a Great Leader?" I've decided to choose Churchill and I also have to choose two historians who debate over something that Churchill did. My topic is from the article you posted on whether or not Churchill considered negotiating with the Nazis in 1940 and should he have negotiated a compromise peace with Germany.

My question to you is, which two historians should I choose who can aptly debate Churchill, and I can find enough reliable sources on. And also, if I should download the volume of the book, Churchill's War.
---
Free download of David Irving's books
Bookmark the download page to find the latest new free books