Letters to David Irving on this Website
---
Unless correspondents ask us not to, this Website will post selected letters that it receives and invite open debate.
Mark Burcher, grandson of a British hero, asks David Irving on Monday, April 8, 2002 what he knows of Antony Burcher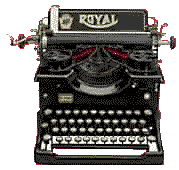 Anthony Burcher, RAF hero
I WONDER if you can help ? I am the Grandson of Anthony Burcher. I can just remember the book coming out (your book) about the dams and wonder if you have any other writings or information about my Grandfather. I seem to remember someone interviewing him at the time, was it you?

I know my grandfather also featured in another book - The Men Who Breached the Dams - and I am also researching this avenue.

I am collecting information about my Grandfather. I think you probably know that he passed away in 1995 and my Grandmother passed away a couple of years ago.
---
Free download of David Irving's books
Bookmark the download page to find the latest new free books