Letters to David Irving on this Website
---
Unless correspondents ask us not to, this Website will post selected letters that it receives and invite open debate.
Julie Bower writes with queries, Saturday, November 16, 2002, about The War Path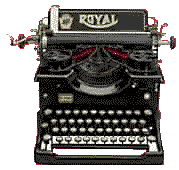 Obtaining a Masterpiece
I AM writing with regard to your book "The War Path". I have been told that this is no longer in print and that I need to get hold of your book Hitler's War. As it is so expensive (I am a student), and unable to obtain a copy from the libraries, I would be grateful if you could inform me whether it would be useful for my dissertation, rather than go straight ahead and purchase it and find it is of no use. I am doing my dissertation on decent from democracy, Germany 1923 to 1939.

Indeed, I have been informed it is a masterpiece, but unfortunately being a student we are on a tight budget.

I would be grateful for your comments, and appreciate that you are extremely busy.
---
Free download of David Irving's books
Bookmark the download page to find the latest new free books

David Irving replies:
THE War Path is out of print and we have not yet posted the whole of it online, but you will find the chapters condensed into the early chapters of my book "Hitler's War" (Millennium Edition, 2002) which is online on my website. If you are within reach I will send you a free copy of the book, slightly dented. As for The War Path, you might be able to get a copy from warbooks@monticello.net if you are in the USA (they are in Illinois). I need to know where you are . . . and who said those kind words about the book being a masterpiece.