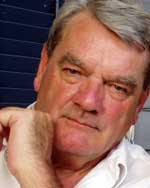 David Irving replies:
I THINK that native Germans will have less difficulties than we Anglo-Americans, who are obliged (unless we know German) to rely on whatever specious translation is fed to us.
We did not pick up the sinister entendre behind the word "possible" which you detect; it depends what the original German word was, I suspect something like "eventuell".
During the Lipstadt Trial we argued however on three days [Days 17, 25, 26] about the precise intent of the two words bei Freilassung: For example, whether the bei is translated as "upon" of "if" -- upon being rather more positive than if, of course. If would normally be represented by "wenn" with the corresponding verb.
Some of the less scrupulous historians have recognised the difficulty they are in by omitting the two-word phrase entirely!
Clearly Hitler intended to release large numbers of Jews after the war, hence his constant reference, in private to Himmler and others, to the Madagascar plan, as late as July 24 1942 (Table Talk). Which document is of course another problem for some bodies of historians.