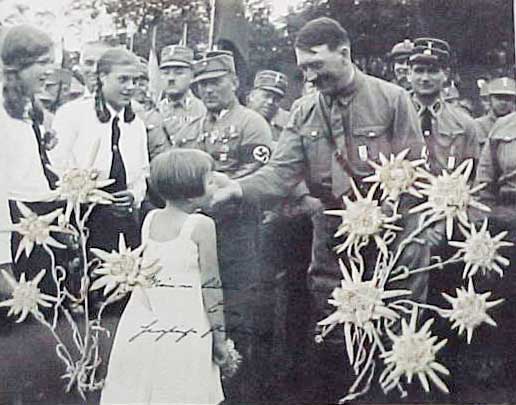 IN 1934 Adolf Hitler is photographed fondly stroking a young girl identified as an Eva, to whom photographer Heinrich Hoffmann later sends the picture with Edelweiss attached. The original Hoffmann presentation folder haas a silk paper insert to protect the photograph. (Click the signature-area for enlargement of same). Hitler's handwritten dedication reads: "Meiner lieben und braven Eva, herzliche Glückwünsche Adolf Hitler". Smiling behind Hitler stands Deputy Führer Rudolf Hess.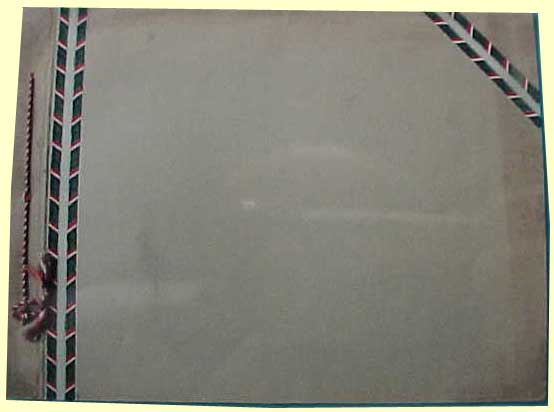 Hitler index |

Hitler with child, Bernile Nienau |

Email the photo's owner, Don B.