In, unofficially, is Rabbi Harvey Fields of the Wilshire Boulevard Temple in Los Angeles. One of his congregants just happens to be CBS President and Chief Executive Leslie Moonves, who asked him to vet Pielmeier's shooting script and provide notes.
-- How Hollywood rewrites history
Photos added by this website

March 9, 2003
TELEVISION
'Hitler' in prime time?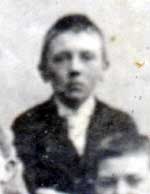 Touches of evil
By Howard Rosenberg
Times Staff Writer
PRAGUE -- "Get me Hitler." Those haunting words -- spoken gravely by Peter O'Toole as aging German leader Paul von Hindenburg in a bitterly contested CBS drama nearing completion here -- signify a transfer of power to someone who would become one of history's epic fiends.
Seven decades after Hindenburg reluctantly named him chancellor, Adolf Hitler arrives at center stage again in this much-revised two-part story that has been attacked since its inception by those fearing it would soften a monster, driving renascent anti-Semitism.
A gentler depiction of Hitler would be especially ironic here, where the names of 80,000 Holocaust victims from Bohemia and Moravia appear on the walls of Pinkas Synagogue in Prague's former Jewish quarter, a short walk from the Intercontinental Hotel where the cast and crew are housed.
Pressure on them is as high as wintry temperatures are low. At stake here are the reputations of CBS and Alliance Atlantis, the production company behind this closely watched work headed for the May ratings sweeps, when viewers will learn if it's something to applaud or merely a network mishap upgraded from a disaster.
"I hope it will sit on the shelves of history forever," Peter Sussman, one of its executive producers, proclaimed grandly last year, as if speaking of the cosmos. Actually, "Hitler: The Early Years," as it was initially called, lived only a moment in time before wilting under the heat of scrutiny and being uprooted for this new, still-untitled story being produced in an old movie studio on the edge of Prague, with Scotsman Robert Carlyle ("Trainspotting," "The Full Monty") as the adult Hitler.
This is Carlyle's second go at der Führer and also at facing controversy over him. He took the CBS role, ironically, only eight weeks after protests from Jewish activists in the U.S. ended plans for a four-hour BBC production in which he was to play Hitler. That endeavor, which also would have focused significantly on a young Hitler, died when the BBC's partner, Fox, withdrew.

The CBS project has its own revolving door.
Out is G. Ross Parker, who wrote the first draft that drew such scorn.

Out are respected British historian Ian Kershaw (right) and his scholarly acclaimed biography, "Hitler: 1889-1936: Hubris," that was advertised as the basis for Parker's draft but proved difficult to translate as drama because it was laden with academicspeak and light on anecdotes. "I have absolutely nothing to do with the miniseries," Kershaw affirmed from his home in Sheffield, declining further comment.

Out, CBS and the producers stress, is the first story's young Adolf for whom compassion was possible before he darkened into the archvillain who later would wage war on much of the human race, including the estimated 13 million who perished in Nazi death camps.
In are playwright-screenwriter John Pielmeier ("Agnes of God") and his script that is said to dwell less on the young Hitler and more on his path to genocide.
In, still, is a segment on his childhood.

In is Hitler the lifetime demon and "dullard with a big ego," as executive producer Ed Gernon ("Joan of Arc," "The Matthew Shepard Story") now calls him. "He's not terribly cunning," Gernon, 37, said inside this studio's laser-focused universe sealed off from Prague's bitter cold and the globe's fixation on terrorism and likely war with Iraq. "What he is, is awfully sure he's destined for something great that's bigger than all men, and that somehow he's above the law."

In, especially, Gernon emphasized, is the German political, social and economic environment in which the "sociopathic, antisocial, delusional" Hitler flourished. "It is not about Hitler at all, in a strange way," Gernon added about the drama referred to as "Hitler: The Origins of Evil" for now. "It's about the society around Hitler."

In, unofficially, is Rabbi Harvey Fields of the Wilshire Boulevard Temple in Los Angeles. One of his congregants just happens to be CBS President and Chief Executive Leslie Moonves, who asked him to vet Pielmeier's shooting script and provide notes.
And? Fields reports that Part 1 is now "much stronger" than an earlier Pielmeier draft, which he found lacking in the "historical context" that Gernon says is the production's main focus. Fields said he passed on to Moonves the same criticism of Part 2.
"He's had some very good points to make, and I trust him implicitly," Moonves said in Los Angeles. The result? "I don't know if [the story] accomplishes everything we want, but we will be looking at it shortly."
In, also, by the way, are public service announcements promoting tolerance that CBS says will be run before and during the production, and a planned network donation to a Jewish Holocaust charity, which some may read as an expression of guilt for spending any time at all on "Hitler: The Early Years."
"I don't feel guilty," Moonves said. Then why the planned donation, something Moonves said he didn't authorize in 2001 for "Haven," the only other Holocaust-related drama to air on CBS under his watch? "It was important to make people realize this is not an exploitative television program," he said. "In the future we'll be doing it on a case-by-case basis."
In, finally -- indicating ongoing concern -- is Sunta Izzicupo, a former CBS executive who said she was dispatched to Prague from Los Angeles by Moonves. "Leslie called me up and asked me if I would just be on the set," she said, acknowledging the Hitler project's "sensitivity" as the cause.
Scene of Villainy
Its show-biz clacker boards seem as distant from the center of Prague as the old town hall's quaint astronomical clock from the volatile 20th century history of this land, whose four decades under Communist rule were preceded by Nazi occupation.
Although Alliance Atlantis chose Prague for economic and other reasons, it's fitting that a Hitler tome is under lights and cameras in a city historians say he envisioned as a future memorial to his extinction of Jews. And that the town's old Jewish cemetery, where tens of thousands are buried layer upon layer in a scrap of ground beside the Baroque Klausen Synagogue, is a memorial to their existence.
Tourists flock there even in winter. Yet it's a somber place now, this crowded tenement for the dead near the Vltava River, as snow falls on its maze of tombstones that are pushed together like crooked teeth, just 15 minutes from a sound stage where Carlyle's Hitler is lecturing costumed extras about "the purity of the German people."
The actions of this rogue of history are well remembered here, for it was Hitler who famously dismembered this small nation en route to conquering much of Europe. The CBS account stops well short of that, to the dismay of detractors. Much of it centers, instead, on Hitler during the Second Reich, which rose from the rubble of Germany's defeat in World War I and later gave way to his notorious Third Reich, with which the planet is most familiar.
Airing during May's ratings sweeps, as is the current plan, would make this story highly visible -- and a plump target in the cross hairs of public opinion. "I know I will be very scrutinized for this," said French Canadian director Christian Duguay ("Joan of Arc") shortly after climbing down from behind a camera that had framed Carlyle's mass murderer in the making.
Duguay is right. "I'm still concerned by the anti-Semites who will be jumping up and down with glee when they see it," said an unpersuaded Rabbi John Rosove of Temple Israel in Hollywood. "The producers didn't think there was a problem with the first script either, and it took the media to alert them that there was something wrong."
Other skeptics also aren't mollified when hearing of a refocused work that still ends years before World War II, even though plans are afoot for a postscript -- yet to be defined -- that would emphasize Hitler's atrocities outside this story's time frame.
A crawl? Names of victims rolling across the screen?
"A tagline isn't enough for young people," said Rabbi Marvin Hier, dean of the Simon Wiesenthal Center and Museum of Tolerance in Los Angeles, and one of the project's most vocal critics from the start. "Why tell a half story? It would be like we have the Book of Genesis and we won't tell the exodus from Egypt. Next there will be a film called 'Young Saddam.' If we took his story until he took power, even if he was a ruthless person, it wouldn't be the whole Saddam."
How does the intense 42-year-old actor playing Hitler respond?
"That's the world we live in," Carlyle said with a thick Scottish burr that he had suppressed during his day's work in a faux beer hall that production designer Marek Dobrowolski created to resemble Munich's famed Hofbräuhaus in 1919. "There's always people who are against what I would see as a kind of free expression. But we can't ignore this man. We have to show successive generations he was an absolute animal."
It's the "absolute animal" that some expect to be blurred.
Ties to Today
SWASTIKAS inevitably swell box-office receipts for some reason, and Jewish Holocaust stories are no stranger to features or TV. This new drama is taking form, however, after a curious flurry of projects centering directly on Hitler, most notably "Max," a film speculating about his struggle as a young artist, and the insider documentary "Blind Spot: Hitler's Secretary."
The mini-Hitlerthon is no accident, theorizes Fields. "We're living in a time when the political and emotional realities of the world are feeling a lot more like the early 1900s than ever before," he said. "We're seeing a kind of return to fascistic thinking and extremism, and I think artists are looking for parallels."
Remaining to be seen is whether those parallels surface in a Pielmeier script that has been kept from the media. Although CBS says that's routine for its movies and miniseries, fresh in everyone's mind is the outrage that met Parker's early draft when it was leaked to the press.
"The whole ordeal of getting this on its feet has been scary," said Duguay, who could pass for a '70s rocker. "It gets you internally, emotionally, psychologically."
Said Gernon: "Before the film [was made], people were forming opinions, and we paid dearly for that."
Some criticisms were valid. "In spite of its intentions, it was fairly anti-Semitic ... although he was doing what we asked him to do," Gernon said of that early raw work that evolved largely from Hitler's perspective, with viewers expected to step back at some point and draw their own negative conclusions about his villainy. "It sounded really good on paper. But at the end of the day, there was no voice to balance Hitler's rhetoric."
Gernon insisted "we didn't run scared" and that he concluded independently that a "seismic shift" in the story was demanded. He said it now begins just before Hitler's pivotal experience in World War I, flashes back to his boyhood in the late 1890s and "then we go all the way to 1934."
That was the year Hindenburg died and Hitler violently purged his storm trooper allies and their leader, Ernst Röhm, played by Peter Stormare. In addition to O'Toole, the cast also has Stockard Channing as Hitler's mother and Matthew Modine as a journalist opposed to him.
As noted by skeptics, the conundrum here has always been that examining Hitler's unstable childhood and youth would inevitably humanize him, fostering sympathy by making it seem he might have turned out nobler if unburdened by an oppressive father.
But this drama doesn't face such a conflict, said Gernon, because its Hitler, from start to finish, has no humanity whatsoever.
Not a whiff? "No," Gernon said. He believes Hitler was monstrous from birth, right-from-the-womb monstrous? "Yes," he said.
That, too, may raise questions, for just as a fully developed Hitler may risk abetting anti-Semitism, characters devoid of layers, texture and ambiguities often come across as caricatures.
"Anybody that says he is absolutely certain this person was born evil" conflicts with "the Jewish point of view," said Rabbi Fields. "We believe that human beings are born pure of heart and the nurture and nature [process] comes later."
Added Holocaust scholar Michael Berenbaum, director of the Zigi Ziering Center at the University of Judaism in Los Angeles and a professed "agnostic" on the CBS drama: "To put it all on the environment relieves history of the responsibility. To put it all on the man relieves Hitler of context."
Carlyle seems also to differ with Gernon, if ever slightly. There's an old saw that a good actor can play a villain only when finding the character's humanity. Has Carlyle, a bad guy numerous times on the screen, found Hitler's humanity?
Grappling with the question, he replied: "It's very difficult. Whether we like him or not, the man was born of flesh and blood, and he lived and he walked among us. He didn't walk around with an arrow over his head sayin', 'This is a bad man,' y'know. The madness, at least in my opinion, came basically from 1932-33 onwards, and the period we look at is from much earlier on, and is the formation of his ideas."
If there is "anything to admire about Hitler," said Carlyle after the day's shoot, his hair no longer swept to one side and flattened on his forehead, "it's his absolute belief that he was doing the right thing. And I can understand wanting to succeed. I can also understand what it's like to be popular. Those qualities I can hold on to. If I couldn't, I couldn't play him."
Remaining to be seen also is how factual this story is within the broad contours of history.
"There has to be some fiction," said Czech Jaroslav Hrbek, the drama's on-set historical advisor.
"We are making a movie about a journey of evil, not historical docudrama," said production designer Dobrowolski in cluttered offices transformed into a gallery of photos, drawings and other materials related to this time period.
"I don't see myself as an historian," said Gernon. "I see myself as a filmmaker." One who respects the facts? "I concern myself with emotional facts," he said.
Given a paucity of data, no wonder that Hitler specialists shrink from overstatement when hypothesizing about his private thoughts. Kershaw (above, with book), the British historian whose book provided the seed for this project for one, writes of the "emptiness of [Hitler's] private person," the "black hole" of his life apart from politics, and that this void made him tantamount to an "unperson."
Nonetheless, this TV account cracks open the "unperson's" brain, based on comments by Gernon: "We spend the first hour of the movie essentially, intimately, inside his head so you can establish the way his brain works, the way he processes information, the complete fraudulent nature to the personality he presents to the world. We made our best-guess diagnosis that he is essentially a sociopath. Our job is not to figure out what made him that way.
"The point," he added, "is a human being who was profoundly disturbed came into a particular society's midst and for whatever reasons that are still relevant today, was moved along and given all the power in the world. This is the story of one society whose fear went horribly wrong and created the wrong kind of leader. I'm not saying we are letting the man off the hook. But we will watch as he is, literally, manufactured. That's what we're examining, not so much the psychology of the man."
Gernon said he is "nervous" about all of this. "I think the film needs to be made. But I wonder: Will there be some moral event that I have failed to grasp? Is there gonna be some backlash that we haven't anticipated? Is there some nuance to this that I'm missing?" And also, he wondered aloud, could the critics be right about this story feeding anti-Semitism?
Are they? "My final analysis," he said predictably, "is ... no."
Some think well of CBS and Alliance Atlantis even for taking a crack at Hitler from about age 10 to middle age. "There's an audacity in the attempt of an artist to grapple with this in a creative enterprise," said Holocaust scholar Berenbaum. "I always leave room for the individual to succeed at it. On the other hand, you gotta be very good to succeed."
Also tempering admiration with caution is Moonves' designated script reader, who isn't concerned that the story ends before the Hitler of infamy begins. "It's trying to deal with the origins of fascism and how a party rises to power, which, if done correctly, can be a very instructive lesson," said Fields. "But that's a big if."

Howard Rosenberg is The Times' television critic. He can be contacted at howard.rosenberg@latimes.com
Copyright 2003 Los Angeles Times
Related items on this website: