Posted Wednesday, July 20, 2005
[images and captions added by this website]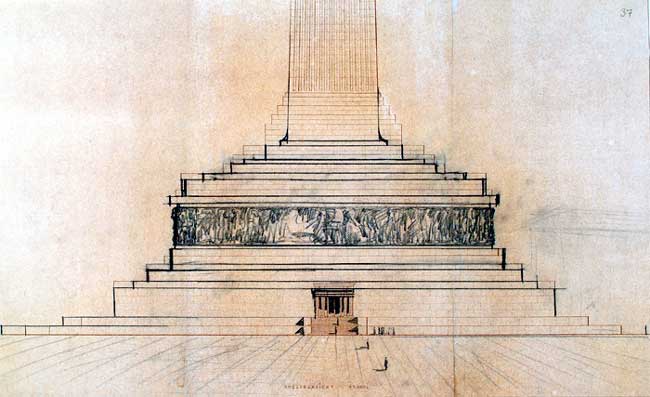 Description by auction house:

HITLER, Adolf (1889-1945)

German school

Monument

Charcoal on paper

This work is documented in "Hitler; the pictorial

documentary of his life" by John

Toland at page no.105

41x66cm - 16x26"
# in the catalog: 0078
Website comment: Not by Hitler, but probably for him. Note the professional architectural lettering at the foot of the page.).
The above item is reproduced without editing other than typographical

© Focal Point 2005