[images and captions added by this website]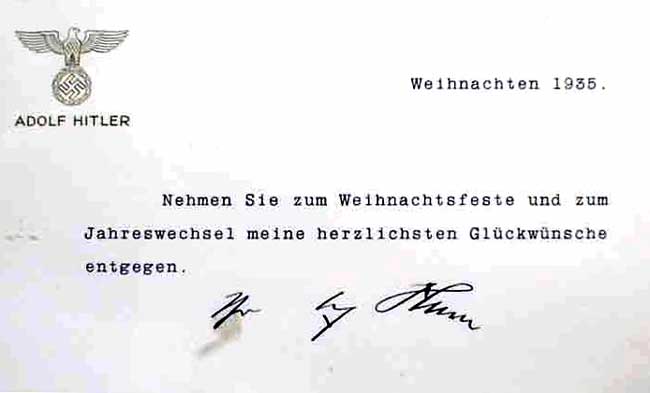 Description by the auction house:
HITLER, Adolf (1889-1945)

German school

Greeting card

Signed on the lower center: Adolf Hitler

With Adolf Hitler's personal seal on the upper left.

Dated on the upper right: Weihnachten 1935.
11x17cm - 4.5x6.7"
# in the catalog: 0079
Website comment: There must be literally thousands of these cards around; they are easily forged on light cream card, but the emblem has to be embossed in Gold, which is not so easy to forge. Similar pre-war cards express Hitler's thanks to senior diplomats, and enclose a Christmas packet of coffee (part of an annual shipment he received from the Sultan of Yemen).