Letters to David Irving on this Website
---
Unless correspondents ask us not to, this Website will post selected letters that it receives and invite open debate.
Ron Jacobson asks Sunday, January 9, 2005 about the controversial diary of the Auschwitz doctor Kremer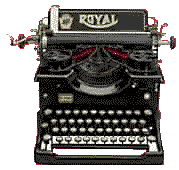 Dr Kremer and the word "Sonderaktion" (II)
ARE you familiar with the diary of Dr. Johann Paul Kremer (who was stationed in Auschwitz), and do you think it is genuine? Prof Robert Faurisson offered a very long analysis of the diary.

Ron Jacobson asks about the Kremer diary

Robert Faurisson Confessions of SS Men who were at Auschwitz (IHR Journal)

David Hebden has some observations on the real meaning of entries in the controversial diary of the Auschwitz doctor Kremer
Free download of David Irving's books
Bookmark the download page to find the latest new free books