Letters to David Irving on this Website
Unless correspondents ask us not to, this Website will post selected letters that it receives, and invite open debate.
V P Danagher, a British army veteran, describes on Friday, April 29, 2005 a visit he made to the Nazi camp at Bergen-Belsen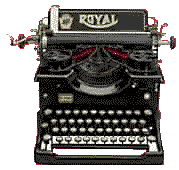 A 1948 visit to Bergen-Belsen
Re Henry Southwell of Cornwall visited the burial pits at KZ Bergen-Belsen in 1952
I WAS doing my national service in Germany in 1948 and visited Bergen-Belsen too. Even then all the barracks were gone, but there were burial mounds with signs denoting how many were buried there; the only monument was the one with the words "earth conceal not the blood shed on thee".
There were no open pits in 1948, just a building, an extension of the next door Panzer barracks occupied (I think) by the cherry pickers, a British tank regiment.
This brick building had four cremation ovens, as I remember, the open pits must have been a later addition, a few kilometres from the camp in a forest clearing was a mass grave of Soviet PoWs.
I remember it was a hot day, and eerily no birds singing, as if animals sensed the death nearby.
V P Danagher
ex British Army on the Rhine

BBC News Sixty years since liberation of Nazis' Bergen Belsen concentration camp -- Mr Irving seems somehow to blame, and comments
Free download of David Irving's books
Bookmark the download page to find the latest new free books