David Irving's daily newswatch on History and Human Rights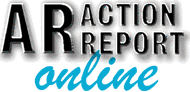 David Irving speaks in British towns revealing
---
Advance orders are being taken for Hitler's War (see right). It has sold out, and is now reprinting, for delivery next month; it has a new, enlarged picture-section (see sample spread) | Contact us
A Jew's story The "blonde poison" Jew who betrayed Jews to help the "Nazis." Stella Goldschlag who lured 3,000 Jews to their doom – even after her family were sent to Auschwitz | Deborah Katz, Were Chaucer, Marlowe, And Shakespeare Anti-Semitic? – all depicted Jewish characters as money-lenders or tax gatherers; haters of the Christian saviour; cowards; murderers of Christian children; and clannish in nature.
Not on MSM [what Goebbels calls "die Judenpresse"] Historic newsreel of Marshal Pétain's presence at Funeral Mass for Allied Bombing Victims – immense crowds greet the French president in 1942
Russia Insider Back to the USSR: How to Read Western News | The case that 9/11 was an Israeli attack on the USA is "Overwhelmingly Strong," argues Ron Unz | "The Israeli 'Art Student' Mystery" | Mainstream Holocaust Narrative "Substantially, if not Entirely, False," says Editor of top US Conservative site
Very Worthy Cause Glen Allen's Lawsuit against the SPLC, by Kevin MacDonald | claims billionaire Southern Poverty Law Center (SPLC) abetted theft, spread lies in attempt to destroy U.S. lawyer for "thought crime" – In December 2018, lawyer Allen filed a lawsuit against the SPLC for violating legal codes of conduct and paying for stolen documents. The largely Jewish group was hoping to get him fired by Baltimore, and destroy him
National Public Radio Israel arrests five teenage settlers in fatal stoning of Palestinian woman
Jail time for another Jewish spy Former Israeli Minister of Energy Gonen Segev will serve 11 years in prison as part of a plea deal over spying for Iran, the country's Ministry of Justice said
Getting it wrong again Many Russians hoped that Hitler would free them from Stalin – Ethnic Russians were much less loyal to the Soviet regime than "historians" believed
More Imperialism Republicans push recognition of [illegal] Israeli annexation of Syria's Golan Heights
Against Communists too? Chairman of Germany's AfD party is beaten nearly to death by three masked attackers in Bremen assassination attempt – Green party says violence is unacceptable "even" against Right wing. Hint. — That's how the Communists started
So who suffered? Painting "looted by Nazis" returned to Jewish heirs of George Mandel in Germany – bought at a "fair" price, then confiscated from the late current owner, returned by Germany to the heirs as a gift
They will never give up Will Adam Schiff pose a bigger threat to Trump than Robert Mueller?
How many times have they been expelled? Israel to seek $250 billion from Arab countries that expelled Jews to "restore their rightful property" | Meanwhile evicts Palestinian family from home of 53 years to make way for Jewish settlers | Netanyahu wants Trump to recognize Israeli sovereignty in Syria's Golan Heights
Because they like them Why do people collect "anti-Semitic" or Nazi artifacts?
She didn't suffer in the "Holocaust" Birmingham [Alabama] Civil Rights Institute under fire for rescinding Angela Davis honor. Institute says activist "does not meet all criteria" and that "concerned individuals" asked it to reconsider
Because he could sculpt? How Arno Breker became Hitler's favorite sculptor
Won't always be so lucky "Netanyahu got almost everything he wanted from Trump administration"
There's charities –and there's Jewish charities: Canada investigates Jewish "charity" for funding Israeli army projects
Can he understand? 92.9/The Game weekend host [he's Black] fired, after likening Falcons-coach firings to "Holocaust"
What a loss Jews are "actively considering" leaving Scotland over anti-Semitism, warns community leader
Jews, not always bad Old hat: Alexander Korda, Jewish director who kick-started British film industry — and coordinated Britain's WW2 spies – K. was father of Michael Korda, our publisher (Convoy PQ17) in the USA
Their motto: Better to receive than to, uh, give Jewish businessman found guilty of bribing NYPD officers, even dressing as "Santa" to hand out gifts | a private jet for Super Bowl Weekend: bribes described
Nine years in jail for thought-crime (Heute is an Austrian Government propaganda source): Gottfried Küssel wird aus der Haft entlassen – prison release of Küssel after Wiederbetätigung sentence
But how long will that be useful? "Game of Thrones'" creator George R.R. Martin discovers he's a quarter Jewish – amazing how these celebrities find a Jewish link in their ancestry
Suck it up More European governments restrict kosher slaughter. Belgian ban on kosher slaughter has Jews worried about what comes next – "It tells Jews: We don't want you here," and heralds "new restrictions, be it on milah [circumcision of men] or other elements of Jewish life" | Belgium bans halal and kosher slaughter methods
Britain's decline and fall, began with German-built Empire Windrush Englishman stabbed to death on train, in front of his son, by a Negro. The media dare not mention colour – even after police arrest the killer. Caribbeans have a high incidence of schizophrenia. Victim's family pay tribute to "devoted, honourable man"
Fantastic, incredible Balder's list of "Holocaust" stories. Much of this site has been taken down, but the – incredible, judge for yourself –"survivor" stories are intact
World's oldest hatred Do they ever ask why? Labour Party's "anti-Semitism" crisis ranked fourth biggest threat to Jews by [Jewish] human rights group [the Simon Wiesenthal Centre]. Jeremy Corbyn was smeared by Dame Margaret Hodge MP [Jewess, birthname: Oppenheim].
Before thwarted Establishment stepped in In 1937 Hitler honoured British troops and nurses for saving German sailors – injured in Red Spanish bomb attack on "Deutschland"
Ingratitude Jerusalem criticizes Berlin's Jewish Museum for "anti-Israel activity" | Kindertransport in reverse: "Europe is finished," says an Ungrateful Lawyer as he leaves U.K. for Israel with his wife, brandishing their coveted Israeli passports
Ungrateful lawyers Mark Lewis and Mandy Blumenthal arrive from London at Ben Gurion Airport, Israel, December 2018 (Channel 10 screen capture)
Jewish math Professor Lewi Stone calculates that 15,000 people were killed per day in "Operation Reinhardt" in August, September and October 1942, i.e. "1.47million were put down in three months" – We don't dispute his math, or agree with it. The professor appears to be Jewish, as are his sources; the Mail's photos are from Soviet Communist archives. The photo says "Belzec," and it may well be, but not the Belzec that we see each year; the real Belzec is hilly, not flat
---
CLICK below for complete 30pp interactive descriptive Catalogue of all David Irving's books so far — both available and as work in progress
[Bookstore: buy them here]
---
Joel Hayward story Roy Unz: Hayward's fate at the hands of New Zealand | Hayward's PhD thesis, accepted, on the fate of the Jews
Jews with tunnel vision Alan Dershowitz says people comparing Trump to Hitler "deny the Holocaust" – uh?
Bose commemorated Indian Prime Minister Modi renames three islands in the Bay of Bengal for Hindu nationalist [Subash Chandra Bose], who met Hitler. – The islands were previously named after British generals and "colonial" figures. Bose's death in a 1945 plane crash remained controversial for many years
3,000 more Auschwitz survivors "She is now a candidate for sainthood in the Catholic church - though her selfless work in a living hell speaks for itself"
So it must be true "Young nurses, their breasts heaving, screamed their approval": First-hand accounts by Americans living in Berlin reveal how Germans fell under Hitler's spell – "haunting footage"
Expulsion GMB union expels official who claimed "Israel exaggerates the Holocaust for political ends" – such as money, elections, ec
Zyklon News Inside the House of Zyklon B [Hamburg's Messburghof] – An iconic Hamburg building, built by Jews and now a chocolate museum.
The Icebreaker speaks "Will they forgive me? No": ex-Soviet spy Viktor Suvorov speaks out — This Ukrainian is a brave man. He holds the key to rehabilitating Hitler in history
Fake News Der Spiegel suspends two senior editors after fake news scandal - there are a few bad eggs in any organisation, and we still trust Spiegel
Another ungrateful Jew Adrian Goldberg (BBC): "Sorry, Dad – I'm thinking of getting a German passport"
Another fine mess FBI and CIA's "Duty to Warn" victims of Israeli nuclear smuggling – $500 million Pennsylvania NUMEC toxic cleanup restarts
Give him four more years Ha'aretz: (Opinion) "Admit It: Donald Trump is a disaster for Israel and the Jews"
And your point is...? Popular website [owned by a Jew] selling Hitler "smiley face" t-shirts
Free speech Chicago Women's March "anti-Semitism" – but Chicago Tribune website seems to be unavailable in European countries through a "technical fault"
Cover-up Germany will put €1 million to support creation of Sobibór memorial in Poland (Deutsche Welle is a German Government propaganda organ). The Sobibór site is fast being covered up like Belzec, and smothered with Israeli propaganda | Trial of German guard postponed indefinitely – The accused, a sentry guarding prisoners at Stutthof camp (where historians agree there was no "gas-chamber") is 94 years old. Have the "kept women" of the German government finally begun to see sense? | German court won't try another "Nazi" death camp suspect as he is 97. Hooray, but still not quite right: the "death camp" concerned was the Maidanek fake, which we have visited each year for the last fifteen years, and historians also now agree it was not a death camp, merely the first site overrun by the Red Army
Real News "Journalist of The Year" fabricated Anti-Trump stories, pushed pro-refugee propaganda | Der Spiegel admits star reporter "made up" material | CNN's "Journalist Of The Year" committed journalistic fraud at Der Spiegel
Let's go get us some ninety-year old Finns Wiesenthalers demand that Finland investigate "involvement" of 1,400 citizens in SS "war crimes" – if still alive. And Happy Hanukkah to you too, Mr Zuroff | National Public Radio: "Victims" of Bernie Madoff's "Ponzi" scam, ten years later – got your hankies ready? Remember, Madoff's "victims" were all fellow-Jews like Eli Wiesel, hoping to get-rich-quick from suckers
Happy Christmas – oh, and take THAT! "Combat Proven": Israel's thriving war business in Europe
Outrage in USA Jews in U.S.A. are outraged at views of Black rapper LeBron James – with 45 million followers on Twitter – accused "old white men" of displaying a slave-owners' mentality. But, he then went further, and touched the third rail. He talked of "that old Jewish money" – and the applause stopped
History for amusement "Hitler Diaries hoax, discussion, UK radio programme, 2008: David Irving" on YouTube
The coming war Departing Mattis said to cancel Israel trip, as Israel feels 'betrayed' on Syria | Netanyahu on U.S. Syria pullout: Israel will expand military action against Iran if needed – Mel Gibson was right, then | US Senators say: U.S. quitting Syria has "grave consequences for Israel" – but possibly saves American lives | Paul Craig Robert writes, "Withdrawal from Syria?" – who benefits?
Standing history on its head Australian school principal poses with children in Blackface, Hitler costume – ADL is "dumbfounded", demands Canberra government introduce "mandatory Holocaust education at all schools"

Denying free speech Decision by Islington (North London) town council, to refuse Gilad Atzmon their Assembly Hall | Atzmon's 2018 Christmas Message, on YouTube: Gilad is Jewish, but has the "wrong" views, and earns the usual small-minded smears from Tel Aviv describing him as "anti-Semitic"

Blacks don't like them either Alice Walker, answering backlash, praises bravery of "anti-Semitic" author [David Icke] – "Jewish groups including the Anti-Defamation League have been monitoring Walker's talks and writing for years"

Or President Putin Russian spies sought intelligence on Jewish organisation chiefs – the Anti-Defamation League and the National Council of Jewish Women

Atypical anomaly Rights groups call out Facebook board [Zuckerberg, Sandberg] for "weaponizing anti-Semitism"

Hillary too "The Upper Class is Communist"

He can't help it but. . . David Baddiel to host Chelsea fundraising dinner focused on the "Holocaust" — Baddiel looks like a mug shot from the Warsaw Ghetto or a Belorussian Shtetl | "Fake News" sign planted [pointing] towards San Antonio Holocaust museum

President Trump entering the Swamp? Jared Kushner and Stephen Miller are the most assimilated Jews in America

British Homeless are suffering: anybody care? "Riding the Brexit Wave": An Israeli [Jew] just bought 1,200 London apartments – and we know what that means. Remember slum-landlord Peter Rachman?

News spread around by whom? France prepares last resort chemical weapon that can be smothered around Paris to keep "Yellow Vest" rioters away from key buildings as anti-Macron anti-EU protests continue

Corruption, bribery Tel Aviv Prosecutor's Office recommends to indict Israeli Prime Minister Netanyahu for bribery. Netanyahu responds: "wrongful pressure"

Free speech latest New York Times under fire for letting Alice Walker promote "anti-Semitic" book

Trudeau Apologizes for Canada's turning away Jewish refugees fleeing "Nazi" persecution. "Ship St Louis was forced to return to Europe in 1939, where many of the ["undocumented"] Jews later were killed in the 'Holocaust'." Thus another ageing Jewish myth is revived. Known fact: not one of St Louis's Jewish passengers was killed – unlike German diplomat Ernst vom Rath in Paris, murdered by a deranged "Jew" at the behest of LICA

Black market Anne Frank's family tried to escape to U.S. but couldn't overcome restrictions: study — Her father Otto Frank made unsuccessful attempts to emigrate to the United States, starting 1938. "Undocumented", because father was caught running black-market ring in Amsterdam

Turning swords to Gold Sword gifted by Himmler to Jerusalem mufti is auctioned online. Hermann Historica is selling SS chief Heinrich Himmler's gift to Grand Mufti, presented during his 1943 visit to "Nazi" Germany in 1943 | NSW (Australia) auction of "Nazi" items draws Jewish criticism

Clinton follies Hillary Clinton begs forgiveness from Rothschilds in leaked Email. She asked Lady de Rothschild, "let me know what penance I owe you," after requesting Tony Blair accompany her on official business, preventing him from attending a Rothschild event scheduled for that same weekend

Just gotta like 'em A Texas elementary school speech-pathologist refused to sign a pro-Israel oath, now mandatory in many States — so she lost her job

Easily shocked Israel's ambassador to Kiev "shocked" after Ukrainian region honors "Nazi" collaborator Stefan Bandera | Sweden's Queen Silvia admits it was "a big shock" to discover her late father's "Nazi" links — but insists the late businessman [Walther Sommerlath] doesn't deserve his reputation

The gift that keeps on giving Les enfants du Kindertransport seront indemnisés, 80 ans après la Shoah – according to which article, it was no secret in 1938 that the "Holocaust" was coming. Um. On arrival in England in 1938 our ten thousand guests, these young German Jews, were given temporary permission to stay. Do they know the meaning of guests "outstaying their welcome"? | In U.S.A., some "Holocaust survivors" fear having to hide Jewish identity "again" | Mail says Germany will award each child £2,245 compensation for their "suffering"

Racial tensions South Africa "sets date for White farmers' land grab" without compensation – and Theresa May seemingly does nothing (forgets that our Whites were in South Africa before the first Blacks came down)

Nobody's laughing now Nigel Farage vs. Jean Claude Junker: the great speech in Brussels after winning his plebiscite campaign on quitting the EU, based on a famous Hitler oration. Farage tells the howling Euro MPs "nobody here has ever had a real job". And read the people's comments

Hello Deutschland, ich bin "Nick Ross": BBC's former "Crimewatch" presenter becomes a German-Jewish citizen – 85 years after his German-Jewish father (born Hans Rosenbluth), fled to England on a Kindertransport, taking the more English-sounding name John Caryl Ross, and joined the British army to fight and kill the Germans; in 1940 the British interned his grandparents as aliens. Hans's son the BBC broadcaster "Nick Ross" now claims he "had no awareness of his roots." Despite his father's name. – Could'uv fooled me; could'uv knocked me dahn wiv a fevver | Russia Today: the BBC's effort to combat "heteronormative" culture baffles social media

Theresa May hates her fellow-English U.K. Commitment to U.N. immigration pact "all but violates" her pledge says Think Tank

"Thank you, Mrs Merkel" Polizei fahndet: Drei Frauen bei Messerattacken in Nürnberg schwer verletzt – Police seeking man who stabbed three women in Nuremberg: – Police have "no clue" to attacker or motives; but we can guess – either (a) "far Right" or (b) Muslim

Guess who did it Jewish cemetery near Strasbourg desecrated; 37 tombstones and "Holocaust" monument defaced – Some people do anything for publicity. Mr Irving publicly offered $10,000 reward when this happened in New Zealand; as expected, the reward was never claimed

Keeping cool Historian David Irving interviewed by a Norwegian journalist about being banned from speaking in Norway . Thankyou, YouTube

Up to their old shticks Fourteen Israelis arrested, suspected of running child sex trafficking ring in Colombia

Germans find who runs defeated Germay Netanyahu tells Mrs Merkel to stop funding Berlin's Jewish Museum

Yes, truly incredible The incredible story of an Australian woman who survived Auschwitz

Never satisfied U.S. President Donald Trump just accused U.S. Jews of loving Israel, not America – "at which his fans cheered" | Budapest Holocaust museum: Orban's grand gesture, or a whitewashing of Hungarian history? – No mention of the murderous roles played by Matyas Rakosi, or Peter Gabor, or Miklós Farkas | Orban refuses to condemn magazine cover seen as "anti-Semitic" | EU adopts measures against "anti Semitism", World Jewish congress cheers | The Forward stumbles into the definition of "anti-Semitism"

Ewiger Jude Heute (Austrian government propaganda): Jeder dritte Jude hat überlegt, auszuwandern

Hacking cellphones Israel authorized NSO's secret sale of spyware to Saudi Arabia – which led to the Saudi murder of Khashoggi

What about Bomber Command? New Russian WWII film shows war through sympathetic German lens – documentary "Ostfront" ("Eastern Front"). "The film, which presents beautifully-shot 'Nazi' footage, depicts the Germans in a sympathetic light." Boruch Gorin, Jewish spokesman in Moscow, complains that it fails to mention "the murder of millions of civilians"

Now you see him French president Macron disappears as France locks down for weekend violence | Police and "Yellow Jackets" clash Dec 8 in Paris Protests | RT, Suivez la manifestation des Gilets jaunes à Paris en direct (VIDEO) – Demonstration of "Yellow Jackets" on Champs Elysées, Paris

Butter-fingers Brazil arrests Israeli head of global drug smuggling network - he is captured in Brazil after escaping extradition. Dany Treyger, 32, was handed to Israelis to take home (sic), but was taken to a hotel in Brazil, and escaped. Recaptured

Not what he does? Dana Milbank writes "anti-Semitism" lurks behind most criticism of wealthy Hungarian philanthropist György Soros [b. Schwartz]

What about his buildings? Tablet's unique Jewish journalism: U.S. architect Philip Johnson was very "Nazi". — So what?

Crypto currency Alleged "Holocaust denier" is tied to Bitcoin donation supporting Florida Republican Matt Gaetz – The bitcoin system certainly flushes Jews out of the woodwork. Reason: it is beyond their reach

The cruellest seas Photos reveal conditions faced by British sailors protecting the "PQ" Convoys that kept the Soviet Union fighting Hitler

Diamond-smuggling scandal Shadowy Israeli billionaire who made his fortune in diamonds finds his empire in jeopardy after associates busted in smuggling ring and female employee mysteriously plummeted to her death in Tel Aviv, initially reported as suicide

Silver lining Scottish family of Jewish man who fled the "Nazis" become German citizens – because of Brexit's democratic vote | UK Holocaust Memorial to reaffirm Britain's commitment to stand up against "anti-semitism", hatred

Free speech makes no commitment to Jews At ADL summit in New York, Apple CEO Tim Cook and Cory Booker confront "anti-Semitism plague"

Silence is Gold Clare Bronfman, the Seagram's heiress, paying legal fees for accused in NXIVM sex cult: New York prosecutor – and advising them to keep silent

Should've been evicted long ago Netanyahu's legal woes grow as police seek new bribery charges | AP: Israeli police recommend indicting Netanyahu in Telecom case | Dutch Government ministry calls on Jews around world to criticize Israeli occupation | The Washington Post: Israeli police recommend charging prime minister Netanyahu in third corruption case

Squawking, running away Jewish Chronicle, U.K.: Holocaust revisionism is mutating. We must track it across borders and cultures to defeat it. Wasn't it Hitler who originally compared the Jews guests to bacilli?

Find real enemies your own age Deutsche Welle (German government source): "Nazi" crimes prosecutor says, "Time is running out" | PayPal declines to close an account of "neo-Nazi" organization, The Third Way, Jerusalem Post reveals

Unwelcome Denmark to banish foreign convicted criminals to deserted island

R.I.P. George Ha'aretz: President George Bush Sr. was a Republican realist who clashed with Israel while saving the world

Another fabrication So that the government will introduce laws to muzzle "free speech" from the right. Jewish News, Australia: Right on the rise - The Australian Jewish News | "Antipodean Resistance poster" – Antipodean Resistance (AR) takes lead role – according to Australian Jewry (ECAJ). Totally bogus

What us – Dual Loyalty? 'The Classic "Anti-Semitic" Stereotype,' By Dr. Manfred Gerstenfeld, of the Jerusalem Center for Public Affairs. Perhaps ask western governments about Klaus Fuchs, Julius and Ethel Rosenberg, Jonathan Pollard, the "Kogans", "David Blake", and countless others; for that matter you should have asked the views of the late Heinrich Himmler, Reinhard Heydrich, Adolf Eichmann

Standing up for, or to? – Austrian foreign minister [Karin Kneissl, FPÖ] vows to stand up for Israel, which is currently boycotting her

– and in other news Ukrainians around world commemorate Stalin's 3.5million "Holodomor" victims on its 85th anniversary

Great shakedown continues BBC: "Holocaust": Dutch rail firm NS to pay families $1.5million compensation – when will it ever stop? | Great Handout continues Pro-Israel groups are mobilizing against Sen. Rand Paul for his block on legislation to give Israel $38 billion over the next 10 years – AIPAC is placing Facebook ads & CUFI is sending emails to pressure Paul, calling him "the last obstacle" to Israel obtaining the largest military aid package in US history

Russian Supreme Court upholds acquittal of rights advocate in "Holocaust denial" case

Media control The Jewish Press: CNN's Marc Lamont Hill Fired After Calling to 'Free Palestine From River to the Sea' and Huffington Post | It's "anti-Semitic" to point out that Jews control the media . . . and btw, you'll never work in this town or industry again!

Cleared, because of how they suffered Sydney Morning Herald: Aron Kleinlehrer, 96, Holocaust survivor from Sydney's eastern suburbs

Lolita Express Miami Herald: How [Alexander Acosta, now President Donald Trump's secretary of labor] gave a serial sex abuser [Palm Beach, Fl., multimillionaire Jeffrey Epstein] the deal of a lifetime

Uh, not actually U.S. publisher Abrams withdraws graphic novel A Suicide Bomber Sits in the Library – after a letter from "1,000" Muslim writers, who claim: "Today, the biggest terrorist threat in the United States is White supremacy"

Top speaker Nigel Farage: Theresa May's Brexit deal is the worst deal in history – Thank you, YouTube

Business plan Gilad Atzmon asks for support in defence against ruinous libel action brought by the U.K. "Campaign against Anti-Semitism". The Jews deliberately exploit British libel laws heedless of cost. (Mark Lewis has left his law firm (Seddons) and is moving from Britain to Israel, with other ungrateful Jews

Liar Lipstadt latest Lipstadt, a leading scholar ["a professor of history and author of numerous books on the Holocaust"] [neither is true] terms a recent survey of "anti-Semitism" in Europe "frightening"

Despite all that noise Daily Mail: Poll shows one in three Europeans know nothing about the "Holocaust" and one in twenty has never even heard of it – or know that they caused World War II | CNN poll reveals depth of anti-Semitism in Europe – nearly one in four European asked, says that Jews have too much influence | New York Times, op ed., by Barry Weiss, Europe's Jew-hatred, and ours

Why us? CNN: corrupt Prime Minister Benjamin Netanyahu has joined leading figures involved in the fight against "anti-Semitism" – He should ask where it comes?

Whatever Jews feel safer in Europe's conservative East than in its liberal west

Hacking Al Jazeera: Saudi Arabia tried to buy Israeli hacking technology: report | "They are the worst of the worst," Edward Snowden said of Israeli firm NSO, whom he accused of aiding and abetting human rights violations

Russia too, July 1941 Magda Dercz writes First strike – how the Poles wanted to launch a "preventive war" against Hitler's Germany, 1933

Semitism and anti Esther Solomon opines on Why David Duke, David Icke, Louis Farrakhan, and the Assad regime all love Shlomo Sand | Austrian chancellor [Sebastian Kurz] condemns [Iranian] Rouhani's "unacceptable" anti-Semitism

Thought-police Horst Mahler – ein 82-jähriger Mann liegt im Sterben, und das in BRD-Gesinnungshaft

It's occupied territory Jewish Telegraph Agency: Israeli settler sues Airbnb for dropping "West Bank" listings

Free Speech New York Post: Yaron Steinbuch reports, Man arrested for "anti-Semitic" tirade on flight They shouldn't have sold Shlomo Papirblat says German owner refuses to return "Nazi-looted" Degas painting to Jewish heirs | Daily Mail: American heir to Jewish art dealers sues Dutch government over paintings sold to Nazis

How many did Pres. George Bush, unpunished, "help to kill" in Iraq Daily Mirror: German, 95, charged with being SS guard a KZ Mauthausen who "helped kill" 36,000 in "Holocaust" | and heute, Austria

Uh, Let us rephrase that Bible and Koran should carry anti-Semitic warnings, say Jewish leaders

It's themselves again Israeli court sentences American-Israeli teenager to ten years for bomb hoaxes — Using sophisticated software to camouflage his voice, he offered his services on the dark net and traded in drugs, bomb-making guides, and child pornography | Jewish center bomb hoaxer given ten years in prison for 2,000 threats worldwide
Don't watch, then The Al-Jazeera Video which Israel doesn't want you to see | original Anti-War.com – "I could not do justice to the program even in a long article. Instead, I will urge readers to watch it in its entirety – and think carefully about what it means"

Your taxpaper dollars U.K. Finance: U.S.A. has spent $5.9 trillion on wars in the Middle East and Asia since
2001, a new study says — Paying for wars which benefit only Israel, whilst the infrastructure at home
is crumbling

Perhaps Poland should invade Germany "While [French President] Macron was condemning nationalism, Poland has their largest [Polish] Independence Day march ever"– Thank you, YouTube
Advertising in the Third Reich and beyond – the double standards applied by their enemies, despicable! 50 beautiful illustrations and wholesome Third Reich advertisements – in stark contrast to what is portrayed today

Being a man, we'll settle for Ivanka New York Times: Are Jared and Ivanka good for the Jews? – Jewish communities stand more divided than ever on whether to embrace or denounce Jared Kushner and Ivanka Trump

Still Bethany Bell, BBC News: Why Vienna is still a hotbed of spies

Comparisons again Middle East Monitor: Chomsky echoes prominent Israeli [Yeshayahu Leibowitz, an Israeli biochemist and polymath], warns of the rise of "Judeo-Nazi tendencies" in Israel

Israel's organ concerto Israeli arrested in Kosovo for organ trafficking (old news) | Times of Israel

Well, then shut it down Soros foundation slams Facebook for spreading "anti-Semitic" smears against the Jewish billionaire – who was born Schwartz

Embassy move Australian treasurer Josh Frydenberg [a Jew] accuses Malaysian prime minister Mahathir of "anti-Semitism" reports The Guardian — seems like more and more people are turning "anti-Semitic" nowadays

A piece of real history Kurt Vonnegut's ("Slaughterhouse Five") Dresden scrapbook is offered for sale at Christie's

Mustn't say that "Holocaust" scholar [historian Jan Grabowski] sues [Polish] group that said he slandered Poland

In a first, U.S. votes against UN resolution condemning Israel's illegal presence in Syria's Golan Heights

Jerusalem Post: What is Europe without Jews? – Hitler said in Table Talk that he had proved a country could survive without Jews, which was why they hated him

It's all they want to talk about "Liar" Deborah Lipstadt has dashed off a new book about "anti-Semitism" – and talks about herpes |
Inconvenient History answers "Liar" Lipstadt: "Nobody Denied It Happened?" – that what Lipstadt stated about "Holocaust denial" in Oxford (Time: 1:55) : "In not one war-crimes trial since the end of World War Two has a perpetrator of any nationality ever said it didn't happen." | NPR: "Anti-Semitic" Incidents in the U.S. appear to be on the rise – says Lipstadt, now blames President O'Bama, but never the Jews
Ha'aretz: The charming Belgian Jew with a huge "anti-Semitic" propaganda collection

Safe again Variety: Friends of the Israel Defense Forces gala raises $60 million– and see the Comments | USA and UK, please observe The new Germany – Thank you Twitter

Man for the job Michael Avenatti arrested by Los Angeles police on suspicion of domestic violence. "Avenatti, who has been tormenting President Trump for almost nine months, is considering a run for the 2020 Democratic presidential nomination" – a handpicked candidate for the toilet wing of the Democratic party

Surely not Alison Weir asks, Is Israel turning a blind eye as Israeli scammers swindle victims – out of their life savings?

"Junk art" Deutsche Welle (a German Government propaganda source): "Nazi" art juxtaposed with "Nazi"-banned works in German exhibition – we can judge which we like more

Victor Orbán, Hungary, speaks for all of us The Occidental Observer, European Union leaders are "slowly but surely turning indigenous Europeans into a minority"

Shoulda chosen more stylish hats Jewish group [Simon Wiesenthal Centre] accuses K-Pop band BTS of mocking the past with "Nazi-style" hats

Mid-term results Philip Giraldi: Israel wins U.S. 2018 Election. No matter who is elected, Israel comes first

Never forget New York rabbi [Rabbi Yechezekel Wolff] is sued for $21million by congregation after he "ripped out plaques for Holocaust survivors and rented out 100-year-old synagogue for disco parties"

Rescue attempt Ha'aretz: Israeli minister blasts France over recognition of Nazi collaborator | The Guardian: French president Macron's plan to pay tribute to "Nazi" collaborator Pétain stirs Jewish outrage | Business Insider, U.K.: France's Macron ratchets up warnings about Europe's far-right nationalists, comparing them to "Nazis" and fascists

They do it in the United States "Is it time to stop reflecting on past wars? – Good Morning Britain, on YouTube |citynews.com.au: Historian [Peter Barton] wearies of "one-sided" war

Too little, too late? German "far right" kicks out member over Hitler "wine bottle" photos. Hitler didn't drink anyway | Poland's eurosceptic leaders to hold joint march with "far right" groups

Easily astonished "Astonishing" photo of Adolf Hitler smiling and hugging (Jewish) girl up for sale – Hugging: that was before Judea "declared war" on Germany. Now see what the U.K.'s judæophile press makes of it! The Times | The Star | The Daily Mail | Daily Express – "when Evil met Innocence" – But Good news: an expert writes, "this girl was considered to be German. She had only one Jewish grandparent. She was neither fish nor fowl. I think that she could have legally married an SS officer. I read somewhere that 25percent of the German population was 25percent or more Jew. She would have also been eligible to make Aliyah these days at 25% Jew"

They Never Forget I'd still read Roald Dahl's books to my children, but we can't forget he was an "anti-Semite," by Eleanor Margolis; i.e., he was just Jew-wise, understood what Napoleon called their corrupting influence

Gaza, Shabra, Chattila were not "barbarism"? Times of Israel: "The Night Germany Relapsed into barbarism" by Deborah Lipstadt – "Liar" Lipstadt repeats some of the clumsy lies that got her hauled into court, from which her Hollywood friends bailed her out at a cost of $13million; and relies on "Skunky" Evans et al., who perjured themselves under oath

Ha'aretz: France's biggest "anti-Semitic" website [Démocratie Participative] may soon be forced offline [stumbling block: it is hosted by a U.S. company, Cloudflare, which cites the U.S. First Amendment]

Zyklon B study Interessante Studie zum Hersteller – Über 200 Seiten. (pdf.) – Sehr Interessant.

So who were they? Young Labour has expressed at being wrongly associated with a meeting with former Israeli foreign minister Tzipi Livni, whom it called a "war criminal".

Now we know Jewish Telegraph Agency: Zionist Organization of America gives John Bolton "Defender of Israel" award

Best ever in Germany The Tablet (Jewish source): The worst choice for "Greatest Slovak" - AEI: The BBC mini-series and poll Great Britons (2002) started in British television, with spin-offs all around the world most recently in Slovakia. — In the UK, the title was earned [shortlived] by Winston Churchill; in Germany [after somewhat loner, Adolf Hitler was voted top], the former Chancellor Konrad Adenauer was recently named "best" in the poll; which first result was quickly deleted!

Pro-Jewish outrage "Sack Roger Scruton over comments about György Soros [Schwartz]," demand Jewish Labour MPs; under fire over "anti-Semitic" conspiracy theories – Backbencher Wes Streeting accused Scruton; Streeting is the Labour MP for Ilford North, whose Jewish community is one of the largest in the UK | The Guardian U.K.: Ukip [UK Independence Party] accused by British Jews and CST (their private army) over links with the US far-right website [InfoWars]

Before the murder Jerusalem Post: Edward Snowden admonishes Israelis: Israeli software tracked [Jamal] Khashoggi

The Last Heroes Silent colour film footage of Hitler and the German capital. The great parade of the Volksturm, thousands of men and women beyond draft-age mustered with Panzerfausts by Dr Joseph Goebbels for the defence of Berlin against the Red Army. Thank you, YouTube

Reuters: Wheelchair-bound 94-year old German on trial for "Nazi" crimes

White South African Farmers Say "Da" to Putin's Asylum Offer - where's the British empire?

Can't please everybody Royal Mint rejected Roald Dahl coin over "anti-Semitic" views
– company drops proposal to mark centenary of author's birth, papers show

Nobody wants them World Israel News: Eichmann's sons set up "Nazi" terror cell in Argentina to attack Jews – Eichmann persuaded his sons that he had only wanted to expel the Jews, but no other country would accept them
Whatever grabs them Hitler "had a tiny deformed penis" as well as just one testicle, taunt lying German "historians" (with a dirty mind); but he still had enough to send the British expeditionary force packing, to be the "first on the beach" at Dunkirk

They failed The Electronic Intifada The film the Israel lobby didn't want you to see |
Take Down the Minister Al-Jazeera English: Banned film about the Israel lobby in the USA and previously the U.K.

Behind everything Ha'aretz: Iran claims allegations it plotted foiled Denmark attack are part of Israeli "conspiracy" | Netanyahu admits Israel behind Europe's row with Iran over murder plot allegations | Washington Post: Netanyahu praises US sanctions on Iran – as Mel Gibson said, Jews are behind all the wars of the last century The Copenhagen Post: Danish "Nazi" membership archives available online for the first time
Not enough real crime U.K. Metropolitan Police opens investigation into Labour "anti-Semitism" Claims | Jewish News: Tony Blair says Jeremy Corbyn's leadership still "in denial" about "anti-Semitism" – could it be, he just doesn't like them?

Unfavourable A study of attitudes towards Israel in the UK has found that 49 percent of Britons have an unfavourable view of Israel – The poll was commissioned by an Israel lobby group, the British Israel Communications and Research Center

More good about Hitler Daily Express: Freemason lifts lid on the "horror" of "Nazi" persecution during WW2

A Jewish soldier's life: Hitler Youth school named after Holocaust survivor — was in the Hitler Youth, he fled the Nuremberg Laws to Lódz [Litmannstadt] in Poland, then joined the german army, a Panzerfaust unit, "fortunately, I didn't manage to start fighting," then to Russia, joined the Russian army, fought against the Germans, then joined the US army, immigrated to Israel in July 1948, enlisted in the newly-formed IDF, and fought in the "War of Independence" where he could kill the British

Grudging admiration: Timothy Spall exclusive interview admits, for David Irving – whom he played in Denial – though in an oiky voice

Bombshell for Europe Daily Express: Poland and Greece demand €1 trillion from Germany for Nazi WW2 – say "experts". What about Germany demanding too, from RAF Bomber Command, next

Jerusalem Post: PLO ends recognition of Israel

Ouch Electric-chair builder [Fred Leuchter] worried that Tennessee execution will fail. (But when the time comes in Tennessee, it doesn't.)

YouTube David Irving speaking in South Africa on Africa and Germany, ca. 1986 "On the manipulation of History" | David Irving speaks on YouTube: "This has nothing to do with justice (1989)" | Thank you, YouTube

Cruel and unusual "Queen Elizabeth offers to restore British Rule over United States"

Politico: Anti-Semitism has moved "into the mainstream," says ADL director Jonathan Greenblatt (left) – possibly a Jew | The Forward: Sam Kestenbaum says Yes, Ranting against 'Globalism' is "anti-Semitic" – so you mustn't do that either

Secrets Daily Mail: New book reveals Audrey Hepburn's secret life as a Nazi fighter — Hepburn was born 1929, so she was nine; for the first two years of the war, "her father was a 'Nazi' agent and her mother was 'pro-Nazi'"

Outrage Jewish groups angered over Italy's plan to reduce "Holocaust" survivors' pension fund

"Pittsburgh-massacre survivor" The Sun (UK): Jewish leaders accuse President Donald Trump of inciting hate after synagogue attack | The Forward, on Pittsburgh: We must politicize the shooting In Pittsburgh| New York Time: Who Is Robert Bowers, the suspect in the Pittsburgh synagogue shooting?

"Other Losses" How after WW2 Eisenhower's secretly troops led away 1 million German prisoners to starve to death. "Other Losses" – A film by James Bacque. Thank you, YouTube

Music YouTube's live recording: On April 19, 1942, Symphony No.9 conducted by Wilhelm Furtwängler in the presence of the leading men of Germany and generals. Thank you, YouTube

Music YouTube's live recording: Ludwig van Beethoven's "Coriolan" overture, conducted by Wilhelm Furtwängler in Berlin, on July 27, 1943 — the very eve of the terrible RAF firestorm raid on Hamburg which killed 48,000 citizens; despite which the Germans fought on for two more years. One comment: "He [Wilhelm Furtwängler (1886–1954)] was friendly with cultured Jews who contributed to the nation, but recognized that the Jewish community in general was a corrupting force." He conducts the Berliner Philharmoniker. Thank you, YouTube

Terrified Daily Mail: Britain's MI5 will tackle the "terror threat" from Right-wing "extremists" as part of a major shake-up – same as Irish and Muslim terrorists. Remind us, how many bombs have the "far-Right extremists" laid recently? how many people have they killed? Is Israel still off our domestic radar? Who's paying for this nonsense?

No conspiracy Australian Jewish News: Billionaire Mark Leibler "refutes" Kevin Rudd book allegations – on the Jews, and using fake Australian passports in a murder, and their useful blessings on Julia Gillard. Rudd is the former Australian prime minister

Squid-like Times of Israel: Nasty – Dutch public broadcaster NOS calls Soros [Schwartz] a Jew who has "tentacles" in U.S. politics — does he squirt ink too?

Thought crimes Judgment in the Munich case was yesterday pronounced: Canadian citizen Alfred Schaefer was sentenced to three years two months for "Holocaust-denial" and incitement. Monika Schaefer, sentenced to ten months (i.e., time served), is forthwith freed from prison in Munich. — For further reporting see The Barnes Review | Canadian Jewish News is kvelling: Canadian siblings receive jail terms for "Holocaust denial" in Germany

Tail wagging the dog Sofia Globe, Bulgaria: EU Parliament demands ban on neo-fascist and "neo-Nazi" groups in the EU | The late President Nixon privately talked about the Jews as "born spies" | Jewish Chronicle, U.K.: [Jewish] man jailed for hoax bomb threat to flight for which he was running – with his revealing photo, but unmentioned: his stagger-you-Jack religion | Jewish Telegraph: Loyalty issues: Michael Cohen turned on [i.e. betrayed] President Donald Trump, at urging of his Jewish "Holocaust-survivor" father – as Trump himself said, if you seek a lawyer – someone loyal – look elsewhere. If you seek a "survivor", they're everywhere

Wealthy Jew accused again, they just can't help it. BBC: Sir Philip Green (left, with fellow Jewish malfeasor Harvey Weinstein) is named over sexual harassment claims | CNBC: he is "outed" in parliament by Peter Hain, South African friend of terrorists, as the businessman who sought High Court protection. Still "Sir Philip"? No mention of the J-word either, but even the Jewish Chronicle is uncomfortable | Daily Mail: Hain refuses to apologise for outing Green

Robert Faurisson: Michael Hoffmann eulogy: "A Fighter to his last breath" | Obituary in French: Rivarol | in German, "Faurisson (1929-2018): Ein unerschrockener und unbeugsamer Mann inmitten von Feiglingen"

Daily Mail: Pope Francis compares populists to Hitler — (he is quoting Deutsche Welle, a German government source, which has its own reasons) | Jewish Press: Zionist Christians "Don't Belong to Christianity," says Palestinian Authority Christian head – The Christian Evangelists are pulpits in the service of Zionist enterprise

London Evening Standard continues to fly the flag for Israel: Jeremy Corbyn's brother's "anti-Semitic" rant

RIP – we will not forget Robert Faurisson who exposed the "reconstructed gas chamber" at Auschwitz I as a fake. Faurisson died October 21, arriving back at seven pm at his home in Vichy, France. His brother confirms that Faurisson was returning from a visit to his Shepperton, Surrey birthplace; here he was twice interrupted by violent opponents. He would have been 90 in January | Professor Faurisson – the intellectual adventurer of the century – dies on return from his birthplace | France 24: Faurisson, academic, convicted for claiming there was no systematic mass killings of Jews by "Nazi" Germany | Jewish Chronicle: Le Pen praises "Holocaust denier" | Alison Chabloz | Robert Faurisson : un homme intrépide et indomptable au milieu des lâches (an intrepid and indomitable man, among cowards), Jérôme Bourbon's editorial published in Rivarol (France), October 24, 2018

The Forward: Mussolini's granddaughter posts "threatening" tweet – to sue anyone who posted "pictures or phrases" offensive to her grandfather; it unleashes protests from the Jewish community.

Times of Israel: Israel said to fear US peace plan includes Jerusalem as Palestinian capital | Belgian trade union boss says Israel kills Palestinian kids for their organs (the paper later published a partial correction)

Jewish Telegraph Agency: When Dutch Jews found haven in "anti-Semitic" Hungary Daily Mail prints extracts from Kenneth Rose diaries: the day our former King blurted out: "The Jews brought us into the war" ... Oswald Mosley should have been prime minister. On November 1, 1972: "At the Ritz to lunch with Mosley in a private suite. . . [Viscount] Walter Monckton [the Queen Mother's legal adviser] was also there, and the Duke of Windsor turned to him and said: 'Come on, Walter, admit that it was the Jews who brought us into the war.' Monckton naturally refused to agree with the Duke, who then turned to Mosley and repeated the question. Mosley says to me: 'I was interned for three and a half years for maintaining just that; I declined to discuss the matter with the Duke.'" (Lord Monckton's papers are still closed)

The Spectator: Jewish writer, Norman Lebrecht, hacking away at legends: "The truth about Wilhelm Furtwängler" – Furtwängler conducted magnificent Beethoven symphonies in Berlin while the bombs fell. The Jews cannot forget that Beethoven wrote the symphonies, or pardon Wagner for not liking them, or forgive Hitler for showing that a nation can live without them, as he said

Daily Mail: Brexit sees huge spike in Britons applying for German citizenship | The Guardian: British relatives of "Nazi"-era refugees seek German passports before Brexit – an unexpected dividend! Our unloved, overstaying guests, the Kindertransporten of 1938–39 heading back!

Jewish Telegraph Agency: Tens of thousands of newly revealed documents show Argentina's Nazi ties during WWII | Dutch "activists" seek release of archive on "Holocaust" war criminals

Daily Beast: Gideon Resnick: GOP channels "anti-Semitism" to portray George Sörös as puppetmaster – Disclosure: Soros Fund Management LLC owns stock in The Daily Beast's parent company.

Activists call for "Hitler balcony" destruction in Vienna – that's all "activists" are good at: destruction

Daily Telegraph: Senior figure in Germany's AfD "went on pilgrimage to Hitler sites"

Sydney Morning Herald: Prominent Jewish community leader Mark Leibler – that's pronounced leebler, please – has accused former prime minister Kevin Rudd of making false claims about the pro-Israel lobby

Daily Mail: Facebook takes down Louis Farrakhan's video comparing Jews to "termites" – but Twitter leaves it up

Ha'aretz: Israeli military worked to create system to track social media users' private correspondence

Heute (Austrian government source): Existenz von Gaskammern geleugnet! 10.000 € Strafe - Oberösterreich lawyer said correctly in closing argument: "Es ist strittig, ob in Mauthausen Vergasungen stattgefunden haben. Was man seinerzeit in Mauthausen zu Gesicht bekommen hat, ist eine sogenannte Gaskammer, die nachträglich eingebaut wurde."

Die Welt (German national newspaper of the Axel Springer group, which supports Israel): "Wüstenfuchs": Was für Erwin Rommel spricht – und was gegen ihn

Fashion Photographer Mikael Jansson Describes His Year Shooting Portraits of "Holocaust Survivors" – did they ever ask, Why Us?

Israel's Education Minister Naftali Bennett wants "shoot to kill" policy in Gaza – explicitly, even against children
---

CLICK below for complete 30pp interactive descriptive Catalogue of all David Irving's books so far — both available and as work in progress

[Bookstore: buy them here]

---
The Local (a German government source): Uproar in Germany over homage to "Nazi" general Erwin Rommel

Ha'aretz: Israeli writers team up for TV series on "Nazi" scientists at NASA

Tablet Magazine (a Jewish magazine): Failure of Holocaust Education in Britain – 32 percent believe that Britain declared war on Germany because of the Holocaust; Holocaust is the only compulsory subject in the national history curriculum but "after 25–30 years Holocaust education is failing " – Holocaust Educational Trust, a "charity"

The Guardian: U.K. Police spies infiltrated UK leftwing groups for decades – Exclusive: database shows 124 Green, "anti-racist" and other groups spied on by undercover police. Puzzle for the left, why not the right? (Answer: Go figure).

Daily Mail: Sleeping with the enemy: The pictures taken from German PoWs that revealed how women in "Nazi"-occupied Europe leapt into their arms – but no comment on the many colour photos taken by the Germans

YouTube: David Irving talks about the Nuremberg trials –The Last Battle

Times of Israel: "We knew nothing": Hitler personal staff claim they were in the dark on "Holocaust" – as David Irving always wrote. The article has a photo of Hitler "with half-nieces, Geli and Elfriede Raubal" – who are in fact neither. Yawn

[Australian prime minister] Scott Morrison considers Israel embassy move for Australia Note: Morrison is a Christian-Zionist, held prayers with Rabbis last week.

He says he will consider moving Australia's embassy in Israel to Jerusalem as the nation's capital, despite peace process with the Palestinians.

Johannes Heyne, British maltreatment of prisoners, at Bad Nenndorf, in post-war Germany: Britain's Detailed Interrogation Centre: including SS general Oswald Pohl, at the end of May 1945

Reuters: Israel crowns 93-year-old as "Miss Holocaust Survivor"– A dozen trod the catwalk in the city of Haifa, with hair coiffed, make-up, and sashes

Jamal Khashoggi: Saudi Arabia calls murder claims "lies" | Turkey "has recording proving Saudi murder" in consulate of Jamal Kashoggi

MSNBC: protester who confronted Senator Flake in an elevator confessed on MSNBC that she works for George Sörös: Ana Maria Archila, an executive director of the Center for Popular Democracy (CPD); other protester, Maria Gallagher, is an activist. "I work for a network of community organizations," Archila said, adding that it is her "job" to organize people into action. "If the president wants to know whether I work for a social justice organization, the answer is yes ... since I was 23," she asserted

Simon Cowell, son of Eric Selig Phillip Cowell | donates £50,000 (of his estimated honest fortune of $550 million). His non-Jewishness is nevertheless still hotly debated

Times of Israel: Trump lobbied Japan's Abe on casino for Sheldon Adelson - and other Israeli corruption

Evening Standard: Chelsea Football Club offers supporters, banned for "anti-Semitism" chance to visit "Nazi" camp site Auschwitz – but will they be permitted to ask questions? The site is, uh, sticky about that

Erika Solomon: One town fights back against a "neo-Nazi" concert in east Germany – can we hazard a wild guess why Miss Solomon is so hostile?

Trump aide hired Israeli Black Ops agents to Blackmail JCPOA Supporters – aide hired "Black Cube" to dig up dirt on Iran deal; the same firm was hired by Harvey Weinstein

Russia clarifies position, against Israeli "control" of Syria's Golan Heights

The Guardian: AfD leader Alexander Gauland accused [by Jewish historians, in Israel-friendly German newspapers] of echoing Hitler in article for Frankfurter Allgemeine – he wrote that members of the "globalised class" live "almost exclusively in big cities, speak fluent English, and when they move from Berlin to London or Singapore for jobs, they find similar flats, houses, restaurants, shops and private schools everywhere," group socialised only among themselves, and had no attachment to their homelands. Hitler said the same in 1933

Two activists from the Boycott, Divestment and Sanctions campaign disrupt Israeli "Holocaust" film in Berlin, prompting Israeli security officials to evict them. Jerusalem Post identifies one as Ronnie Barkan, from Israel

Now it starts: German President apologizes for "horrors" committed during the "Nazi" occupation in Greece | Deutsche Welle (a German government propaganda source): Poland, Greece team up on "Nazi"-era reparations demands

"Holocaust denial" has festered in UK, says Sir David Adjaye, award-winning Black architect of new £50 million memorial – born to Ghanaian parents. "The £50million structure, designed with Israeli designer Ron Arad, has been criticised, particularly over its chosen location next to the Houses of Parliament." These alien Jews have spattered hideous "memorials" all over the sleepy world – and then puzzle about incipient "anti-Semitism"

New York Times archive, 1993: On the trail of Adolf Hitler's Love Letters – we first saw Gutierrez and asked him in the 1970s; these fortune-hunters followed a tip we gave in 1987. But Gutierrez has been dead since 2004; either his family are sitting on them, smirking, or ...

Russia Today (Russian source): South Africa's Zulu nation joins White farmers in fight against [Black] government land seizures. What would DDR-trained Robert Mugabe say?
CONTINUED ON PAGE 2 | and ARCHIVE

* ASSHOL: "Association of Spurious Survivors of the Holocaust and Other Liars" | * AWPOW: Are we powerful or what!

OUR FRONT PAGE NOV 10, 2005: MR IRVING KIDNAPPED, IMPRISONED IN AUSTRIA